Here at Brinard Joinery, we know how to get the very best out of your home and choosing wooden windows is one of the best decisions you can make. Stylish, durable and fantastic value, our bespoke joinery specialists can totally transform your property and have it looking fantastic. Here, we take a look at the best five reasons to choose wooden windows for your home.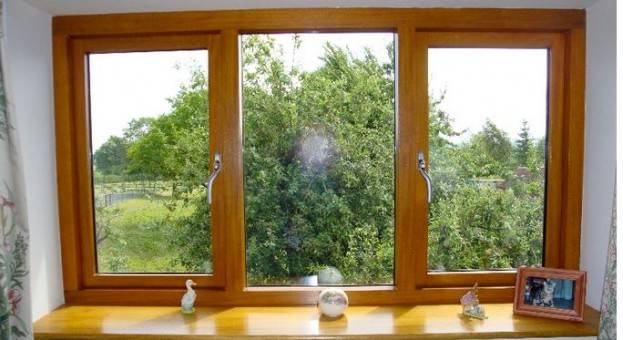 Wooden Windows Will Add Value to Your Property
Choosing PVC windows may seem like the cheaper option, but with wooden windows you can be assured of adding value to your home. We build our windows from scratch, so each set are unique. This means they are built to fit in with your existing property and are very popular for traditional houses as well as listed buildings. With bespoke joinery, you can be assured of the quality of our wooden windows.
Our Wooden Windows are Ultra Durable
The longevity of our wooden windows is truly outstanding. On average, a wooden window will last at least twice as long as their PVC counterparts and also withstand heavy use better as well as turbulent weather. Whether timber or accoya, our wooden windows will stand up to the elements with ease and last you a lifetime.
They Require Little Maintenance
Once installed and treated properly, your wooden windows will need very little maintenance work. The only things wooden windows need is a wash down and to be lubricated once a year to keep them in the best possible condition. Even the most neglected of bespoke wooden windows can be brought back to life with a fresh lick of paint. And, if they do ever break or get damaged, the repair process is quick and simple.
Wooden Windows are the Greenest Choice
Choosing wooden windows is by far the most eco-friendly choice. All our windows are totally draught proof and double glazed to ensure your home is insulated to the very highest of standards. Not only are they energy efficient, our wooden windows are all made from sustainably sourced wood. For every wooden window purchased, it is estimated you save around 160kg of carbon dioxide.
They Look Amazing!
Perhaps the most important point of all, wooden windows look fantastic in all types of home. From traditional Yorkshire sliding sash windows to classic accoya designs we can create stunning windows for your property. Nothing looks or feels quite the same way as wood and at Brinard we use only the very finest materials. Our bespoke joinery experts ensure your windows not only look great, but perform great too.
If you have any further questions then get in touch about wooden windows today!