The energy efficiency rating system that we use here at Brinard Joinery is government approved; it relates to how well windows and doors insulate the home. The rating system rates doors and windows from A* – G, with A* being considered to have the highest possible efficiency. We specialise in providing high quality, bespoke A rated timber windows to properties in the Midlands, and have been doing so for over 30 years.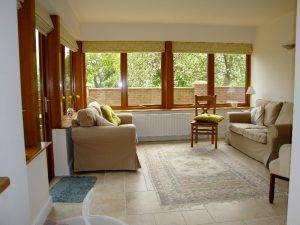 This experience in the bespoke joinery industry has allowed us to build a fantastic reputation as a leading manufacturer and installer of A rated timber windows. We can also supply your home with a complete range of timber features such as doors and conservatories.
Why Opt for A Rated Timber Windows?
Opting to have A rated timber windows installed at your property can offer some lasting benefits which you are sure to appreciate. One of the main and most well-known benefits of our A rated timber windows is that they help prevent heat loss in the winter, and can help keep your home cool in the summer. Furthermore, our timber windows are made from specially treated timber which is guaranteed to last an impressive 50 years; it is highly resistant to insect damage, moisture, and mould.
The timber used for our A rated windows is from sustainable sources and is fully degradable when the times comes to replace them. If you'd like some more information on the timber we use for our A rated windows, then take a look here. We're based in Alfreton, Derbyshire; some of the locations we commonly supply Accoya A rated timber windows and doors to are as follows:
Our service is bespoke, meaning that we will work to your specifications. We'll create the perfect new timber windows for your home whatever your style; this also makes our joinery popular in private homes and public premises alike.
If you are interested in getting some high-quality timber windows designed and installed, then please don't hesitate to get in touch. You can give our team a call on 01773 608 693. Alternatively, you can find our 'Contact Us' form here.
View Our A Rated Timber Windows Online
You can take a look at some examples of our A rated timber windows here in our gallery; you can also find examples of our other products such as doors and conservatories. We create timber windows in a range of styles which can enhance the look of any home. For example, we create traditional sash, as well as Yorkshire sash, flush windows, and storm-proof casements. Of course, we're always happy to discuss the options with you and come up with a design that you will love. To demonstrate our commitment to quality, we are members of the British Woodworking Federation.