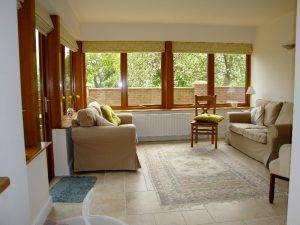 What are A-Rated Timber Windows?
Energy efficiency ratings are coded by letters between A and G, with A being the most efficient and G being the least efficient. Basically, the higher the grade, the less energy you will use.
This means A-rated windows do not lose energy, as they only let out as much heat as they let in from the outside.
Improved technology and manufacturing means you use less heating to keep your home warm, at a lower cost. The beauty of this is your windows basically paying for themselves through the resulting savings.
Brinard Joinery specialises in providing high-quality A-rated windows for properties right across the East Midlands and beyond for 30 years and counting.
This experience in the bespoke joinery industry has allowed us to build a fantastic reputation as a leading manufacturer and installer of A-rated timber windows. We can also supply your home with a complete range of timber features such as doors and conservatories.
Why Choose A-Rated Windows?
The main benefit of choosing A-rated windows is that they help to prevent heat loss in the winter plus they will keep your home cool in the summer.
Furthermore, our timber windows are manufactured using specially treated timber that is guaranteed to last an incredible 50 years – due to its high resistance to insect damage, moisture and mould.
The timber used for our windows is sourced from sustainable sources and is fully degradable when the time comes to replace it.
Brinard Joinery is committed to providing quality products, which is why we are members of the British Woodworking Federation.
Browse our Gallery for Inspiration!
If you need some inspiration for your next project, take a look at our Gallery and browse some examples of our previous work, plus our other products such as doors and conservatories.
We supply a wide range of timber windows that will suit any style of home, including traditional sash, Yorkshire sash, flush windows and storm-proof casements.
Our team of specialists are always happy to discuss the options with you and come up with a design that will satisfy your requirements.
A-Rated Timber Windows from Brinard Joinery
Brinard Joinery are based in Alfreton, Derbyshire, but we also regularly supply Accoya A-rated timber windows and doors to the following areas –
Our bespoke joinery service will work to your specifications, creating perfect new timber windows for your home in whatever style you are looking for. This is what makes our timber products so popular for owners of private homes plus public premises.
If you would like to know more about our high-quality wooden windows, please don't hesitate in getting in touch today or giving us a call on 017773 608 693.