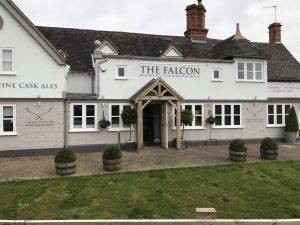 A brand new set of timber windows are a great addition to any construction or renovation project. Brinard Joinery is the leading provider of wooden windows for customers for the Leicestershire area.
Our wide range of products includes a collection of bow, sash and flush windows, which are all available on a bespoke basis. One of our specialities is creating A-rated wooden windows, which you can browse in our glossy brochure.
Hand-Crafted Wooden Windows for You
At Brinard Joinery, giving our customers as much choice as possible is one of the reasons our timber windows are so popular. We give you a number of choices in regards to materials, profiles, fittings, configurations, style, finishing and glazing.
No matter what style of windows you are looking for, be it modern, contemporary, traditional or classic – we have options to suit all!
We are firm believers in how much timber improves any project.
Brinard Joinery boasts a wide breadth of experience in manufacturing and supplying timber windows over a number of years.
We are extremely proud of our portfolio of satisfied customers, which consists of Local Authorities or Heritage, Conservation Projects and Listed Buildings. We have previously worked with local authorities in the Leicestershire area to create timber solutions that match conservation requirements with an inviting aesthetic. This includes meeting the modern standards for insulation, glazing, ventilation and treatment.
Need Timber Windows in Leicestershire? Contact Us Now
Brinard Joinery produces made-to-measure timber windows for customers right across Leicestershire and the surrounding areas. Browse our wooden windows Gallery to get a better idea of our previous work.
If you have any questions about any of our products, please get in touch. Our dedicated customer service team will be more than happy to help with any enquiries.
We are also members of the British Woodworking Federation, reaffirming our commitment to the highest industry standards.
If you would like to see our timber products in person, please pay our showroom in Alfreton, Derbyshire a visit.