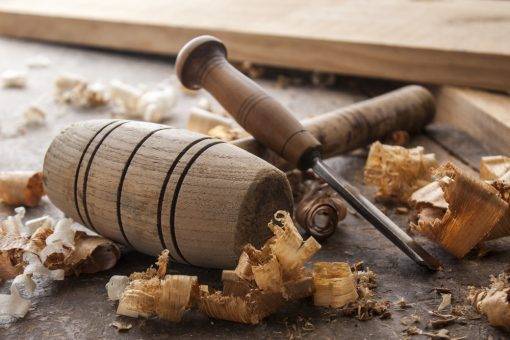 Here at Brinard Joinery, we consider ourselves to be one of the leading providers of bespoke timber products in the country. Using over 30 years of experience, we continually strive to provide the best service for each and every one of our customers.
Creating bespoke wooden products is a great skill which requires patience, an eye for detail plus plenty of passion!
Due to our consistently high standards and ability to produce joinery products that meet varying specifications and properties, we have accumulated a large number of returning customers over our three decades in business.
Timber Products Tailored To Your Needs
Today bespoke joinery products from Brinard Joinery are regularly used for domestic and commercial projects plus our regular work with building contractors, self-builds, national and independent builders merchants, local authorities plus bar fitters for new build, replacement or conversion projects.
Some examples of bespoke products we can supply include –
Don't forget all of these products can be tailor-made to meet your specific needs.
Matching Windows And Doors For Period Homes
Due to our skill and the scope of the material we use, we can match our bespoke products to suit your specific requirements. Finding the right match when it comes to timber windows and doors is vital to the period home.
From Tudor to Edwardian properties, Brinard Joinery will create beautiful bespoke windows and external doors to match. Every home has its own unique character, with stylish joinery being the glue that holds it together. With this in mind, we recreate both internal and external features in wood that are reflective of the period.
Our bespoke timber products match modern standards of insulation and design for the best possible finish, encompasses the look and feel of your property plus they are eco-friendly. Eco-secure wooden windows and doors from Brinard Joinery are 'A-Rated' and energy-efficient for a lesser impact both on the planet and your wallet!
Reasons to Use Accoya Timber
There are so many reasons to choose Accoya timber, no matter what part of your home you are thinking of giving a makeover. Here are just a handful of advantages –
High Quality – Accoya timber is extremely consistent and is a BBA assessed material, which means it meets the highest material standards of the building control, local authorities and departments, insurance companies, architect and designers.
Durability – With factory-applied paint coatings, Accoya lasts longer than other products with typically double the maintenance interval of traditional painted windows.
Choose Your Colour – You also get your choice of colour, which can be applied prior to your windows being delivered.
Environmentally Friendly Bespoke Accoya
Our customers are becoming increasingly aware of their impact on the planet – and so are we! That's why we offer high technology Accoya windows and doors to our customers across the UK. Suitable even for listed buildings, this high technology timber is durable and versatile.
Not only can it last for up to 50 years, but it is also less likely to shrink or swell.
Find Out More About Bespoke Joinery
Brinard Joinery will work with you to design attractive and effective bespoke joinery for your home.
If you need some inspiration, why not browse our Gallery and take a look at some of our past bespoke projects for customers.
Alternatively, get in touch for more information about our services.
We provide joinery services throughout the country, including the following areas –
Derby
Derbyshire
Matlock
Chesterfield
Nottingham
Leicestershire
Sheffield