Our Bespoke Joinery in Nottingham
If you are on the hunt for superior quality bespoke joinery in Nottingham, then you've come to exactly the right place. Here at Brinard, we have a team of expert joiners and are proud to bring have 30 years of experience in the field; this has given us all the knowledge and expertise we need in order to create stunning bespoke joinery in Nottingham and the surrounding areas.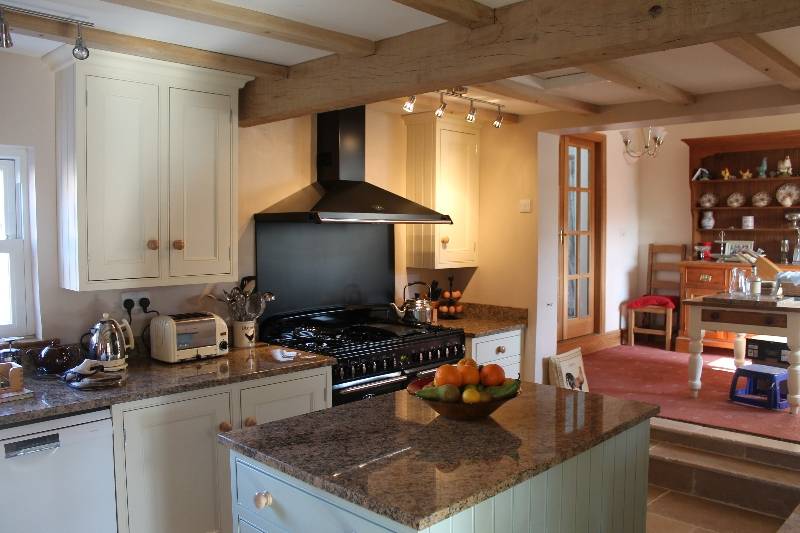 In all our time in the trade, we have worked on a diverse portfolio of projects; these have included private homes, schools, listed buildings, commercial properties, and more. As we offer a bespoke service, we can help you make your dream home a reality. Whatever your personal style and preferences, we work with you closely; this ensures that your new bespoke joinery in Nottingham is the perfect match for you and your home.
Versatile Bespoke Joinery in Nottingham
When creating bespoke joinery in Nottingham, we will commonly use Accoya wood; this is incredibly tough and durable, and carries a 50 year guarantee. This makes it especially suited to external wooden doors and windows; we can also create conservatories, garden rooms, kitchens, and more in this material, to your specifications.
No job is too big or too small for our joinery team. Whether you are looking for a complete renovation of your property, or a key piece to enjoy in the home such as a new kitchen or conservatory, we will provide you with a top class service.
Though the initial costs of our bespoke joinery in Nottingham may not be the cheapest when compared to off the shelf options, you can be assured that you are making an excellent investment for your home. Our pieces come with a quality assurance that you can depend on; you're guaranteed to be enjoying your bespoke joinery for decades to come.
A Top Class Service for Bespoke Joinery in Nottingham
If you have struggled to find off-the-shelf options that meet your needs, then please don't hesitate to call us. We are always happy to discuss your needs for bespoke joinery in Nottingham; we can also offer our expert advice when it comes to selecting the perfect options for your home.