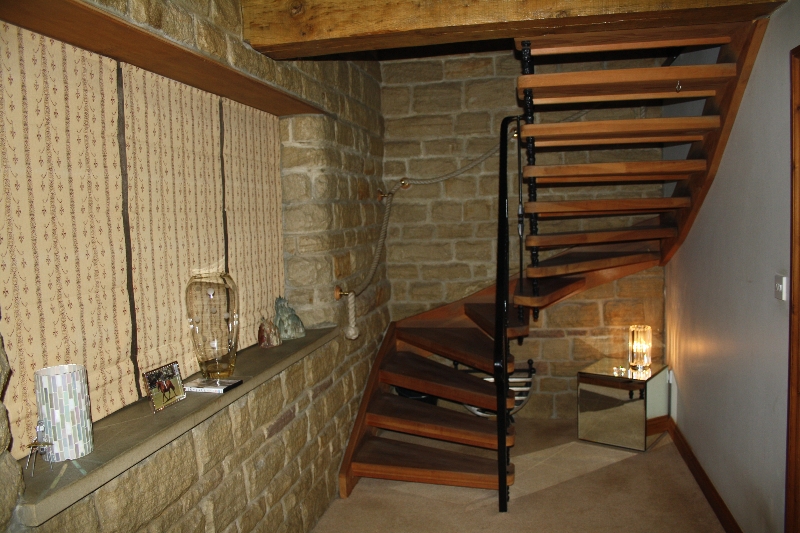 For the best of bespoke joinery in Derbyshire, there's never been better than Brinard Joinery. Our joinery workshop is perfectly poised to serve all of Derbyshire and the neighbouring counties. Whether you're looking to use timber products to renovate your home or business, or you want to implement our joinery pieces during the initial construction process. Our work is broad-reaching and includes an expansive selection of external wooden doors, a rated timber windows, kitchens, conservatories, staircases, garden rooms and orangeries – all available on a bespoke basis to suit your needs. To see some samples of our fantastic joinery, check out Brinard Joinery's luxury brochure.
At every step of your journey, we always keep our 'keywords' of 'customer choice' in mind. This means making sure to always deliver on all of your decisions and choices to make sure they shine through on the final product.
Our projects can use a number of different materials, fittings, profiles, configurations, styles, finishings and glazings, so that – no matter which style you're looking for – we'll be able to craft the perfect piece of timber furniture for you and your home.
Bespoke Joinery in Derbyshire from Master Craftspeople
Creating peak-quality bespoke joinery products is our principal speciality. We're proud of the breadth of our portfolio of successful clients, which is broad enough to include local authorities, heritage cases, conservation projects and listed building renovations.
We also have a wealth of experience working with local authorities to create solutions that blend conservation requirements with an appearance that meets up-to-date standards of insulation, glazing, ventilation and treatment.
Experienced Manufacturers of Bespoke Timber Products
We have more than three decades of experience in the timber business and are also members of the British Woodworking Foundation, so you can be sure that our work is consistently the cream of the crop. Our work also takes us to the areas of Chesterfield, Leicestershire, Matlock, Nottingham, and Sheffield.
You can click here to view our gallery of bespoke joinery, or click to get in touch!