Looking to add a stylish new space to your home? A garden room can be used for a number of things, such as a home office, a home gym, music room or just to sit and read the paper and watch the garden grow. They're a great place to bask in the summer sun and make the most of your garden space! Our Garden rooms can be designed and built in a range of styles and designs from traditional to contemporary. They can incorporate all the features that can be built into a conservatory without the need to make any structural alterations or additions to your home. This makes it an easy way to create a new room for your family to enjoy, without the hassle of disrupting your existing household.
Your Bespoke Garden Room:
We work closely with the client to create a unique solution and ensure that they receive a product that satisfies all their criteria, while maintaining a realistic pricing structure and giving maximum consideration to environmental issues and sustainability. The style can be as simple or as ornate as your property, taste or budget require. This ensures that whatever garden room you're looking for Brinard can help.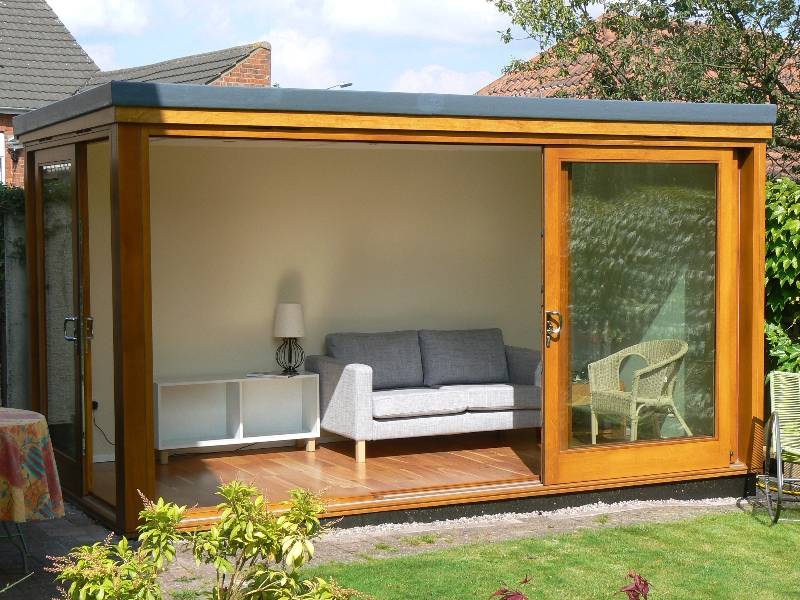 Get in Touch for Garden Rooms:
If you want to learn more about our incredible garden rooms then why not have a browse through our Garden Rooms Gallery to see the garden rooms we've supplied throughout Chesterfield, Derbyshire, Leicestershire, Matlock, Nottingham and Sheffield. Alternatively, get in touch with our team who will be more than happy to give you a bespoke quote for your very own garden room!