Orangeries are the perfect way to get extra space by adding a brand new room to your house. They are built by integrating a light and airy building into your home which seamlessly extends your living space, and functions as a combination of a home extension and conservatory. The large windows and glass roof supply ample light to give you a bright space, but one that can still feel cosy in the winter months.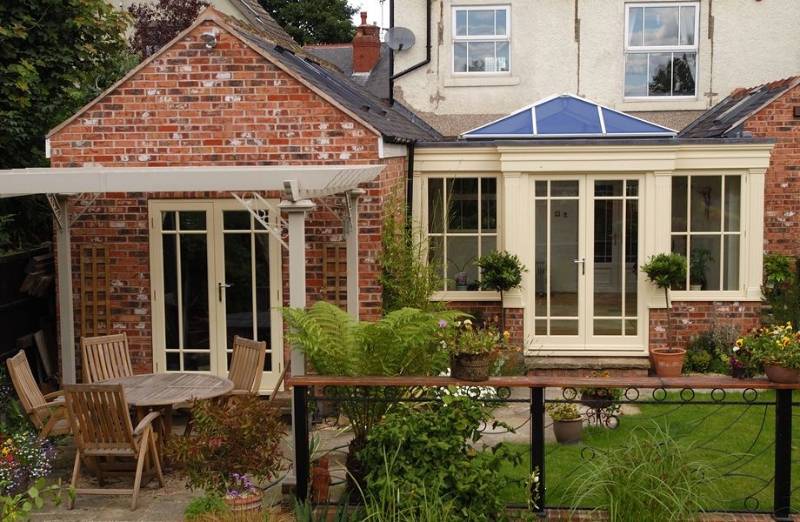 Our orangeries are tailored to you!
Here at Brinard Joinery we pride ourselves on the customer choice that we supply. We believe that as you're the one who will be enjoying your brand new orangery, you should have control over what it looks like! This is why our orangeries can be made to measure and we have an array of options concerning materials, profiles, fittings, configurations, style, finishing, and glazing. This makes sure that you receive an orangery that suits your tastes exactly. Orangeries are incredibly versatile and can be used for a whole host of purposes, from extending an original room, through to a brand new space for a living room, dining room or study.
Get in touch for more information on our orangeries:
Our high standard of joinery has built us an exceptional reputation, but don't just take it from us. Why not take a look through our gallery to see some of the beautiful orangeries that we've already crafted throughout Chesterfield, Derbyshire, Leicestershire, Matlock, Nottingham and Sheffield. Get in touch for more information on our orangeries, we have an expert team waiting to answer any questions you may have.