What is bespoke joinery from Brinard? Here at Brinard, bespoke means we don't pull our products from a shelf, we design and build everything just for you. Whether you are looking for a kitchen to suit the whole family or a nice orangery to relax in, all our products are created with you at the forefront and are made from only the finest materials.
Established in 1982 our team have over 35 years' experience in bespoke joinery, showing our dedication to quality with a membership to British Woodworking Federation.
Where we supply
Based in Derbyshire our central location offers us a fantastic opportunity to supply to a wider area, which has allowed us to expand.
Primarily our products are used in projects and by customers in Derbyshire, Nottinghamshire, Lincolnshire, Leicestershire, Northamptonshire, Staffordshire and Yorkshire. However, we have also supplied bespoke products to Scotland, North Humberside, Norfolk, Suffolk, London and France.
Our offering
Well known for our bespoke country kitchens and A-rated windows and doors we also have a vast selection of regular products. Our other products include:
• External Wooden Doors,
• Windows,
• Staircases,
• Conservatories,
• Orangeries,
• Glazing and spray finishing
We also offer other bespoke projects, if you already have something in mind, we would love to discuss this with you. Just contact us today to have a chat about your requirements.
As all our products are created specifically for you, we can work around the style you are looking for. Do you favour a contemporary look with a wooden twist? Or perhaps you prefer a country style combined with modern elements? Whatever your vision, we can help it become a reality here at Brinard Joinery.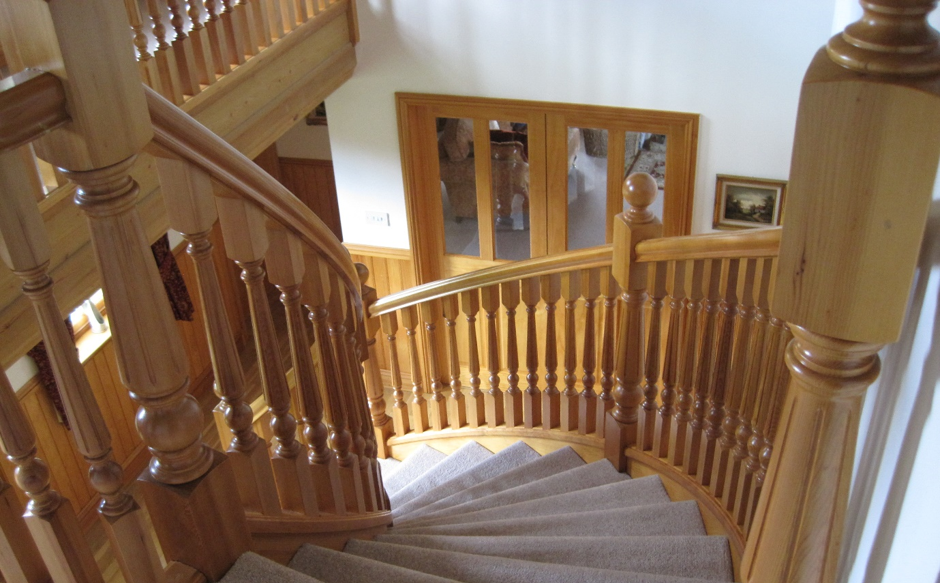 Our guarantee
All good work deserves a guarantee so the customer knows they can trust in the work. Here at Brinard Joinery, we offer a range of guarantees across many of our projects. For more information visit our Guarantee page.
Here at Brinard, we are strong believers in giving the customer what they want, so why would we give you the same as someone else? We have a vast portfolio of work available for you to view, both online and in our showroom. But that's not to say that's all we can do. To discuss what it is you are looking for get in touch and one of our experts will work with you to get you the best individual design they can. Believe in Bespoke Joinery from Brinard Joinery.