If you are looking for a totally unique kitchen where you control every aspect of the design you have come to the right place. We have been fitting bespoke kitchens in Derbyshire for well over thirty years now and have delivered some truly spectacular designs in that time. We feel the kitchen is one of the most important rooms in your home and can be the hub of day to day family life. We also believe kitchens should contain better design, better construction and better materials which is why we take care of every single aspect of the design process from the initial conception right down to the finished article.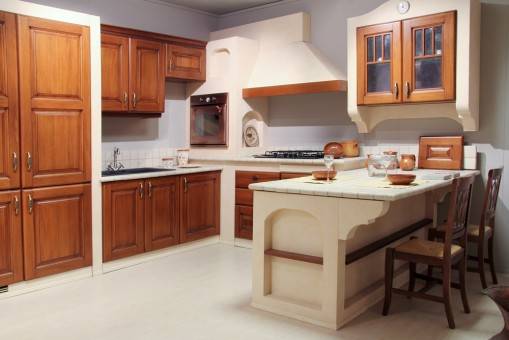 Number One For Bespoke Kitchens in Derbyshire
A bespoke kitchen is designed to function entirely around your needs. Everything is fitted with a purpose and you will know that every cupboard, drawer and appliance has been put in its proper place. There is almost unlimited scope when it comes to the options available from picking the colour scheme right down to the style of your taps. It's also a very affordable and cost effective way to increase the value of your property, and is no longer a luxury only the wealthy can afford. We carry out the majority of our projects for the average UK home owner and each project is tailored to match the specifications of your home to achieve a reasonable price.
Get Your Free Quote Today
There is no greater feeling than having a totally unique room in your home that you have designed by yourself and all for an affordable prices. We use specially selected, tried and trusted professionals when it comes to the installation of your new kitchen to ensure everything is fitted to the highest of standards. The beauty of bespoke kitchens is how you can create a room that reflects both your personality and lifestyle, whatever that may be. Please feel free to contact us today for a free quote or to discuss your project in more detail.