The best kind of kitchens are the ones you can design yourselves. We don't mean the kind of flat pack, pick cupboards to fit. We mean designed for you and built for you.
Kitchens are the hub of the home, a room the whole family use, a place to entertain guests and the room that perfect Sunday lunch is prepared in. Is yours up to the job?
The country Vs modern look
In recent years there has been a push on more modern looking kitchens. With high gloss doors, push to open drawers and bright colours being the favourites. It has become easy to select the number of cupboards you'd like from a selected range, but it's not entirely bespoke.
The country look has begun to make a come-back, great news for us, great news for you. We aren't saying you should just go for an old-style country kitchen, we're looking to give you that traditional look, while being practical for you and your family. We can help keep it modern too with a range of colours and worktops to get the right look for you.
Looking ahead of the curve, we can help you to design the country inspired kitchen you have always dreamed of. From standard kitchen cupboards, to kitchen islands, plate storage, to glass-fronted doors, we can give you the kitchen you want.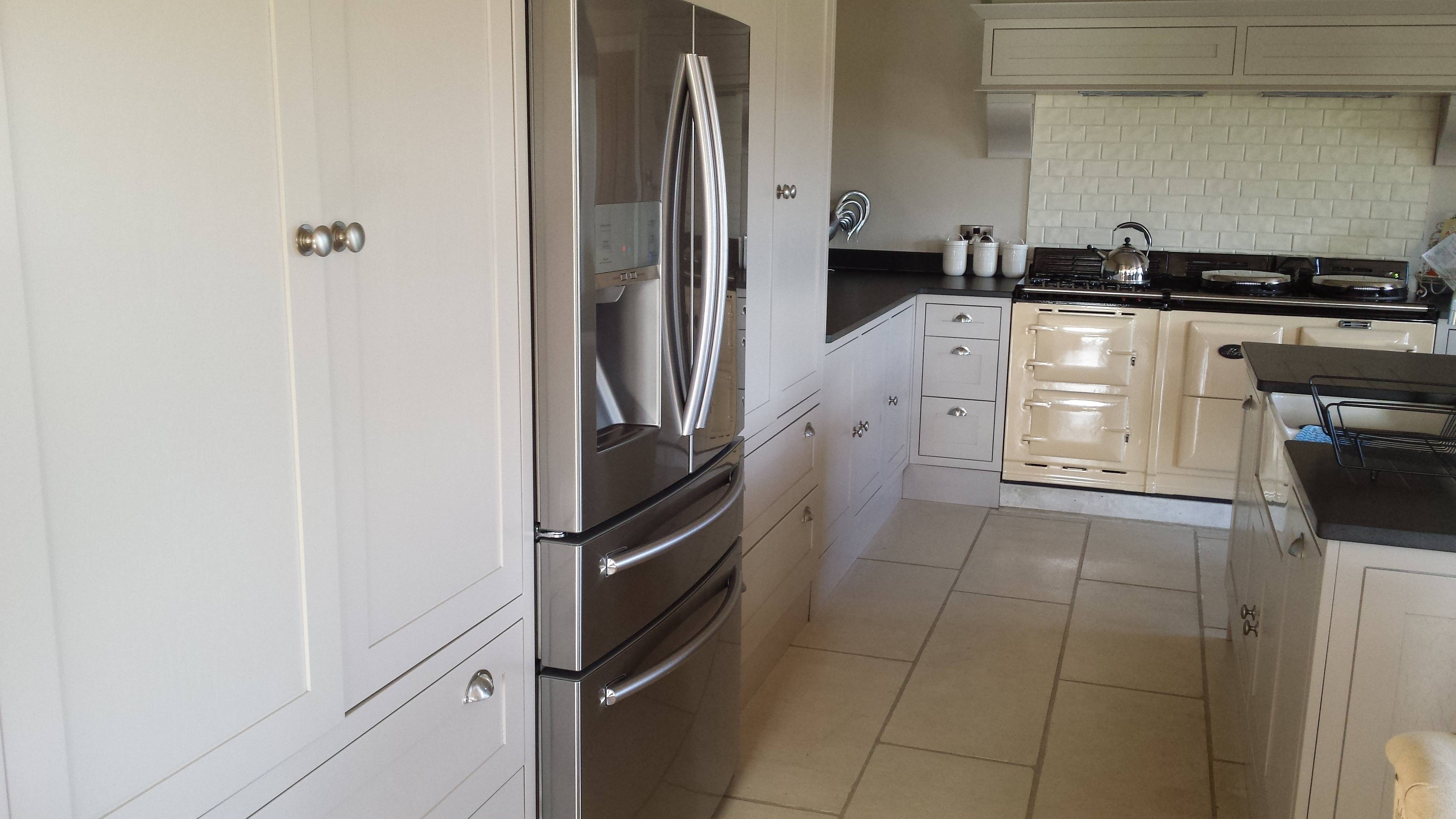 For the individual
We'd like to design you the kitchen you want and need, rather than pulling a kitchen from a box and altering it to be yours. We offer a complete design service to ensure that you get exactly what you are looking for in the style you want, no compromises. We know families may be looking for something to suit everyone, those who love the country look, and those who love the modern look, here at Brinard we can work with you to combine these looks and ensure that the whole family is happy with the final look.
Kitchen Diners
There's always a worry when you upgrade your kitchen diner that you won't find dining furniture to match. There's no worry with our bespoke kitchens, we can either make these to suit your existing furniture or we offer the option for our team to spray your existing furniture (using our favourite Teknos spray) to match your new kitchen, leaving you less to worry about. We also have a range of wooden furniture available.
Crafted with Accoya wood
All our bespoke kitchens are primarily made using our trusted Accoya wood. With its durability and heat-conducting properties, it makes it the ideal material to create your kitchen with. Partnered with either a marble worktop or a more contemporary chrome worktop and complimenting handles, it can be used to make your ideal look.
All our kitchens are made with you in mind, with the highest quality materials, with a highly professional service. Contact us today to discuss what we can offer you.