An often overlooked part of the home is the humble staircase. Many don't realise or consider how much of a huge difference it can make to the look of your property. A beautiful staircase can become the centrepiece of your home and become far more than just a functional part of your house. A magnificent staircase makes a real statement to guests in your house and can also incorporate innovative storage features to make the most out of the space you have. In this blog, we have a look at how to choose the perfect wooden staircase.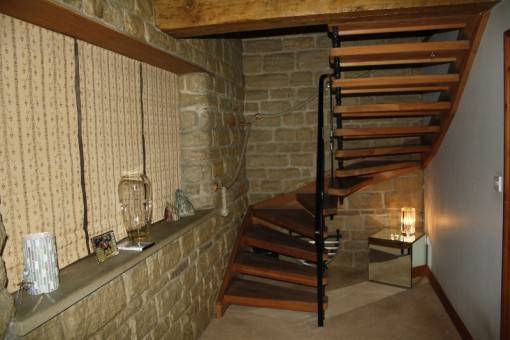 Brinard Bespoke Wooden Staircases
Replacing a staircase is obviously a big job and must be regarded as important as replacing a wall. You need trusted professionals to install and design it to ensure your home is adequately protected. We can make wooden staircases in literally hundreds of styles and over the last few years one of the most popular has been the spiral design. These stairs look truly stunning and are a clever way of saving space by utilising the area beneath it. This is particularly handy in smaller homes where space is at a premium. In addition, open stairs or floating staircases look visually stunning and suit a more traditional styled home. All of these options can be customised to your heart's content and our designers will ensure your demands are met in full.
Get a Free Quote on Our Wooden Stairs and Staircases Today
All of our staircases are manufactured from the very finest woods including oak, accoya as well as pine. They are all built with longevity in mind and will last you a lifetime no matter how much you use them. And, with added storage features you can also free up valuable space in your home. So, why not take control of your home and add thousands to the value with a beautiful wooden staircase. For a free, no obligation quote or if you want to discuss your project in more detail, please get in touch with us to find out more.