Country Kitchens in Leicestershire by Brinard
Here at Brinard Joinery we are experts in producing exquisite bespoke country kitchens for new and old homes alike. We have over thirty years of experience in the joinery industry and take great pride in providing the very best country kitchens in Leicestershire. Our country kitchens in Leicestershire combine timeless style with high quality materials, to give you a kitchen that will not only look great, but also stand the test of time.
We've developed a large portfolio of happy clients that include Local Authorities, conservation projects and listed builds, and this experience has displayed our expertise in seamlessly blending conservation work with high quality functionality. This means that whatever the style or décor of your home, we can sympathetically blend your country kitchen with your Leicestershire home. Find out more about our bespoke country kitchens range.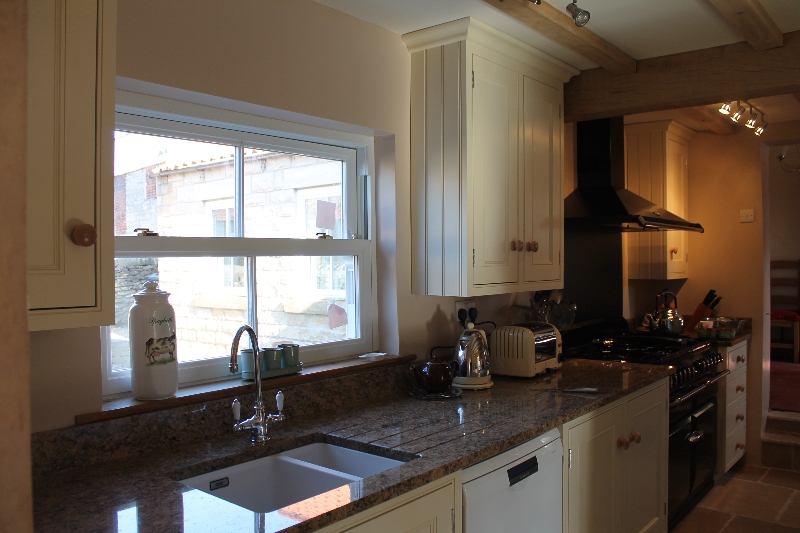 Bespoke Country Kitchens in Leicestershire
We know what a big decision a new kitchen can be and so we aim to give you a high level of control in the design of our country kitchens for your Leicestershire home, to ensure your new room meets your exacting specifications. To emphasise this level of 'customer choice' we offer options on the materials, profiles, fittings, style, finishing, and glazing for your country kitchens. This means there's no need to worry if your room is an odd shape or you have a configuration in mind, we can tailor our country kitchens to you.
We Will Provide the Perfect Country Kitchens in Leicestershire for Your Home
You can view our full gallery of bespoke country kitchens in Leicestershire. If you would like more information or a personalised quote, get in touch! Our team are experts in supplying country kitchens in Leicestershire and so will be able to answer any questions you have.