Bespoke Country Kitchens in Nottingham:
There's nothing more satisfying than cooking in one of our expertly crafted country kitchens in Nottingham! Over the three decades in which we've been producing bespoke joinery here at Brinard, we've become renowned for the high standard of the country kitchens we supply. Our range of country kitchens are available throughout Nottingham and combine effortless style with a traditional feel, to give you a welcoming and homely kitchen. Not only do our country kitchens look great, they also deliver on quality and functionality. The bespoke nature of our country kitchens in Nottingham means that you can design its configuration, to make using your new country kitchen as efficient as possible. Follow this link to find out more about our bespoke country kitchens.
We Give you Control of your Country Kitchens in Nottingham:
Here at Brinard Joinery we understand that you're the ones who are going to be using your brand new kitchen and so you should be key in the design process. We give you options on materials, profiles, fittings, style and finishing's so whatever your tastes and preference we can tailor make your new country kitchen in Nottingham to suit you. We have past experience working with high profile clients such as local authorities, conservation projects and heritage sites, and through this the versatility of our bespoke joinery has been shown. This ensures that whatever the period of your property we can craft you a kitchen which compliments its style and decor.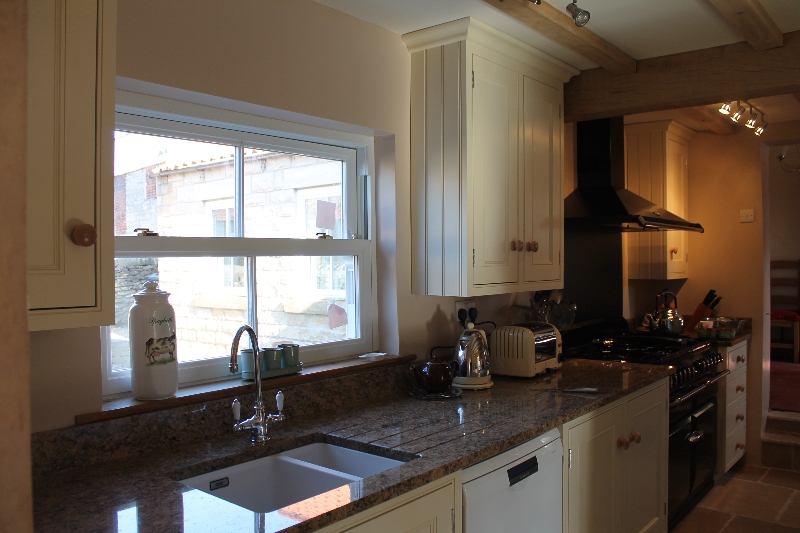 We can help you find country kitchens in Nottingham:
If you would like to see some examples of the bespoke country kitchens from past projects, then browse through our gallery. For more information or for a personalised quote, please get in touch with our team, we can help you find the perfect country kitchens in Nottingham.