Our Exclusive Country Kitchens in Sheffield from Brinard Joinery:
If you're looking for bespoke country kitchens in Sheffield that deliver on both design and quality, then look no further! We've been producing high quality joinery for over thirty years and over this time we've become renowned for the standard our workmanship. Our country kitchens in Sheffield combine enduring style, with functionality to produce a kitchen that the whole family will love to cooking in. Find out more about our range of bespoke country kitchens in Sheffield.
You can take the lead with your country kitchens in Sheffield:
Here at Brinard the idea of customer choice is something that we value, and so we try to incorporate into every aspect of your country kitchens design. We give options on materials, styles, profiles, fittings and finishes so that you receive a kitchen that matches your specifications exactly. Don't worry if you have an odd shaped room, or would prefer your new kitchen to be fitted in a specific way! We put you in the driving seat for the configuration of your country kitchen in Sheffield, ensuring your kitchen functions as efficiently as possible. By choosing one of our made to measure country kitchens in Sheffield, we make sure that it is crafted especially for you.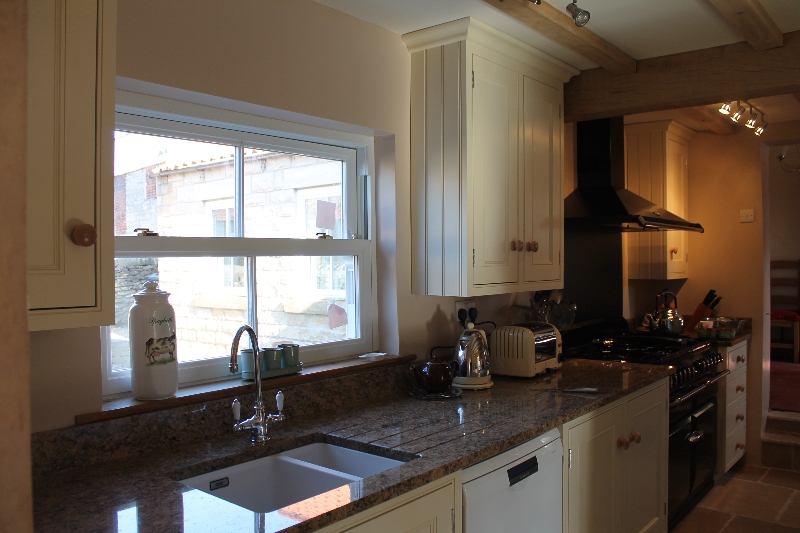 We can help you find the best country kitchens in Sheffield:
Over our time in business we have supplied bespoke joinery for a range of high profile clients such as local authorities and heritage organisations, and through this have proved the high level of our joinery in Sheffield. If you would like to see some of the past examples of our country kitchens in Sheffield, then follow this link for our gallery. Alternatively, get in touch with our dedicated team who are on hand to give you a personalised quote for one of our country kitchens in Sheffield, or to answer any questions you may have.