You can never underestimate the value of beautiful external doors for your property. This is the gateway to your home and you can make a fantastic first impression with gorgeous doors. Here at Brinard, we are bespoke joinery specialists and can create doors totally unique to you and your house. We have a wide range of materials to choose from including Accoya, oak and timber options. Brinard never compromises on quality but we also offer our services at extremely competitive prices.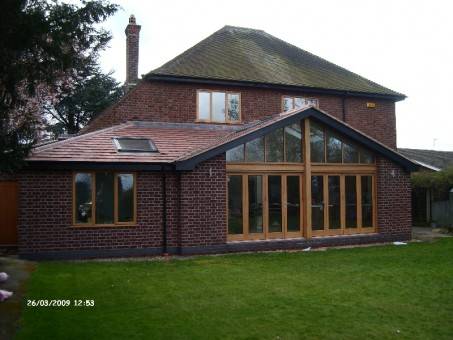 Choosing the Perfect External Doors
Not only do external wooden doors look fantastic, they are also great for saving money on energy bills. Wood is a natural insulator of heat as it maintains the temperature inside your home and will never suffer from temperature damage. With bespoke joinery, we will make sure your doors fit perfectly so no draughts will ever get through. Our external doors will never rust either, including the frames. In addition, wood requires next to no maintenance and can be painted or finished in any colour you want, PVC doors are of course cheaper, but wear much quicker and our wooden doors are built to last a lifetime. The wooden hinges ensure our external doors will stand up to even the most persistent use.
Ask us About our External Wooden Doors Today
External doors can truly transform your home from both the inside and out. We make all of our doors here in our Derbyshire workshop# and our master craftsmen have decades of experience. Bespoke joinery puts you in control of your home, where you become the designer. We will work with you through every step of the design process to ensure your specifications are met in full. If you would like to know anything else and discuss your project in more detail, please feel free to get in touch with our external doors specialists today.