Orangeries in Chesterfield:
Here at Brinard Joinery we specialise in the design and build of stylish orangeries for Chesterfield. Orangeries are a wonderful creation that combines extensions with conservatories, taking the advantages of both and resulting in a light, spacious room that blends perfectly with the rest of your home. The beauty of orangeries is that you get to enjoy the benefits of both types of builds; the large windows and glass roof of orangeries give the room light and a spacial feel, whilst the bricks provide an authentic feel to the orangeries and give the impression that it's part of the original build.
We believe that 'customer choice' is one of the most important things we can offer to you, which is why we employ this throughout every step of our craft. We can mix the brick from your house to ensure that the orangeries for your homes in Chesterfield are in keeping with the style and are aesthetically pleasing as well as professionally made. We ensure that your decisions shine right through to the finished product; our orangeries offer a number of choices in regards to materials, profiles, fittings, configurations, style, finishing, and glazing. No matter what style you're looking for, whether it's Classical, Contemporary, Traditional, or Modern, we can craft the perfect orangeries for you in Chesterfield.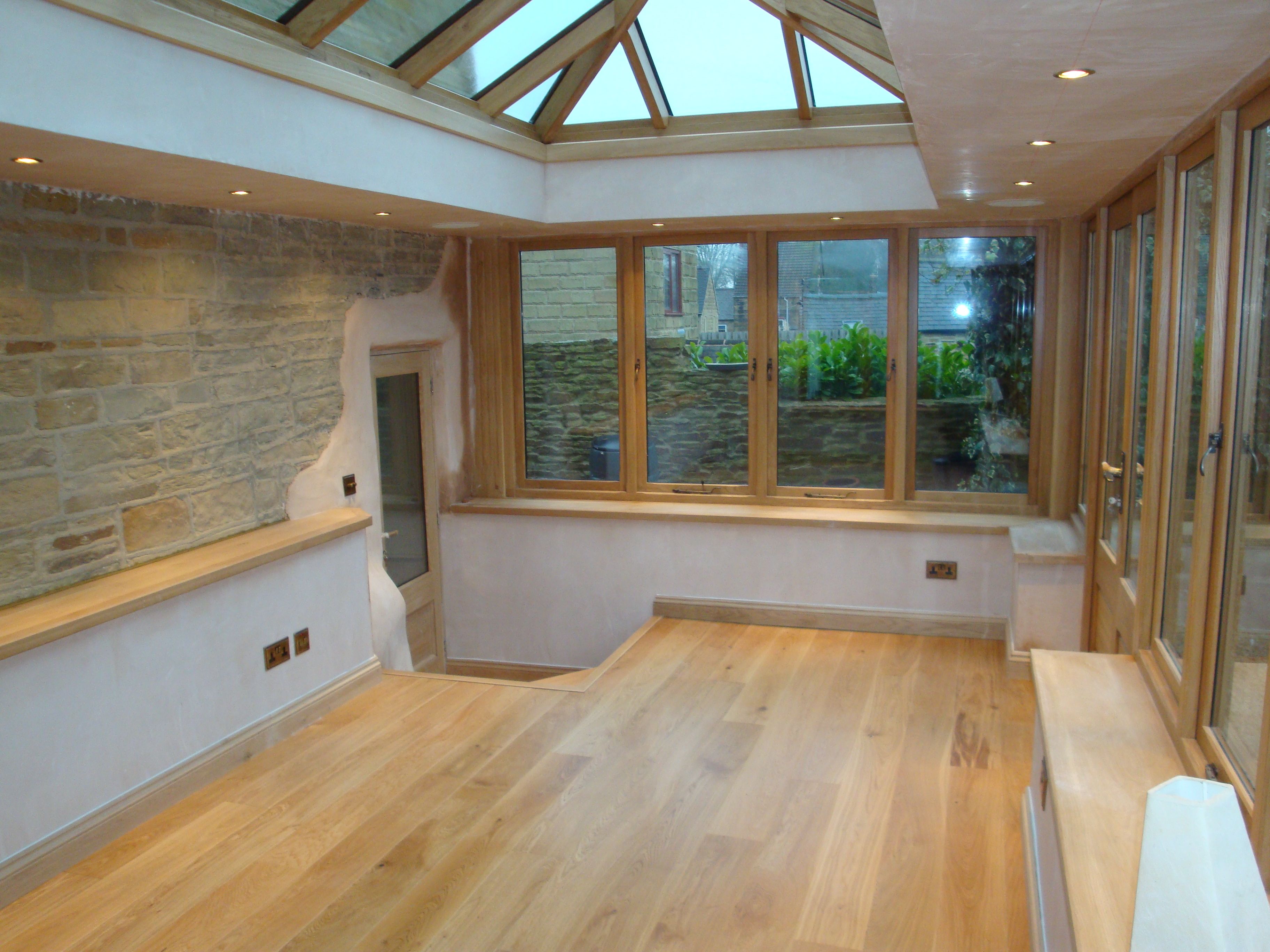 We produce a huge selection of doors, windows, staircases, kitchens, garden rooms, conservatories, and orangeries. All of our excellent joinery is available on a made to measure basis. To view a sampling of our fantastic woodworking (including our excellent orangeries) check out our brochure.
We're very proud of the portfolio of successful clients that we've accumulated over the years, including Local Authorities or Heritage, Conservation Projects, and Listed Buildings. On top of that, we also have experience working with Local Authorities to create solutions that blend conservation requirements with an appearance that meets modern standards of insulation, glazing, ventilation, and treatment.
Contact Us For Orangeries In Chesterfield:
Our experience in bespoke woodworking spans over three decades. We're also members of the British Woodworking Foundation, so you can be sure that our work is the best of the best. In addition to building orangeries in Chesterfield, we also supply to the areas of Derbyshire, Leicestershire, Matlock, Nottingham, and Sheffield. You can click here to view our gallery of orangeries, or click to get in touch!