The kitchen has become the hub of home life, and in these days of smartphones, games consoles and social media, meal times are often the only time that families spend together, so it is essential to make the kitchen a place to interact and to enjoy. Here at Brinard we have a wide selection of bespoke kitchens available to ensure that you not only receive a kitchen that functions perfectly, but also a room you love to be in.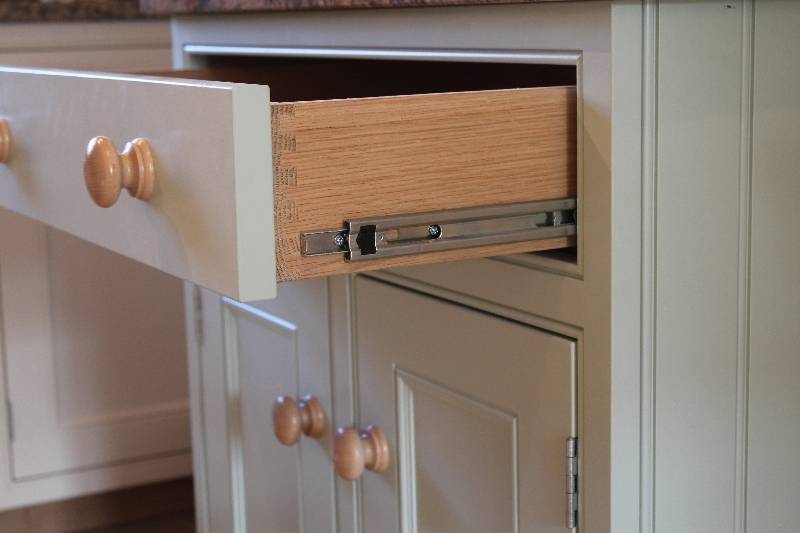 The Ultimate Tailor-Made Kitchen:
Here at Brinard we know that you might have something specific in mind, so we make sure that customer choice is our priority. Kitchens come in all shapes and sizes and so we design your kitchen bespoke to your requirements and specifications. Our selection of materials, profiles, fittings, configuration of styles also ensures that your kitchen suits your tastes perfectly. The style and construction of your bespoke kitchen can be coordinated to suit the theme of your home and decorate it in colours of your choice, to match your décor or to match other joinery in your home. We can even spray paint your furniture to match the kitchen!
Our Range of Country Kitchens:
Our country kitchens are a combination of timeless stylish designs and a contemporary finish to give you a welcoming kitchen that you'll love! The traditional style of our country kitchens mean that they compliment old and new properties alike, making them an incredibly versatile option. Like all of our kitchens our country kitchens can be made bespoke to your specifications.  Getting a cosy, farm house style country kitchen for your home has never been easier!
Let us help you find the perfect bespoke kitchen!
Working closely with the client we create a unique solution where we can ensure that they receive a product that satisfies all their criteria, whilst tailoring the design to budget and environmental issues. Take a look through our bespoke Kitchen Gallery to see our exceptional joinery work for yourself, or get in touch with our dedicated team who can give you more information on your kitchen options. We supply bespoke kitchen throughout Chesterfield, Derbyshire, Leicestershire, Matlock, Nottingham and Sheffield.