The addition of new wooden windows to your home can immediately transform the exterior appearance of your property. Here at Brinard we have a wide range of wooden window styles to ensure you find the perfect windows to suit your tastes and specifications. The choice of window style can be tailored to compliment the age and style of the property, incorporating original features both inside and out.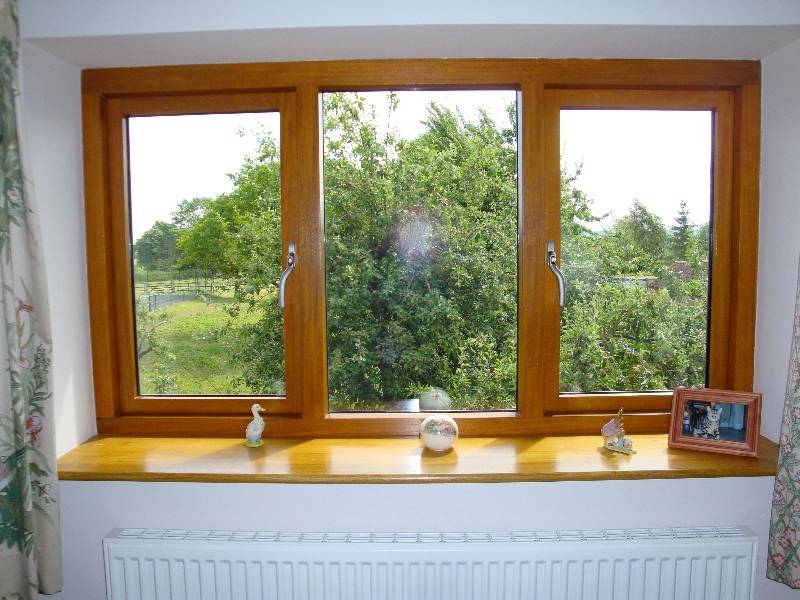 Tailor-Made Wooden Windows:
In addition to the choice of casement we have a variety of profiles including sash windows which add a traditional yet stylish edge to your home. Alternatively, we can machine profiles that are unique to your project or match your existing joinery. With options on materials, profiles, fittings, configurations, style, finishing and glazing, we can tailor your wooden windows exactly to your requirements. Due to its unrivalled durability and strength we supply a wide range of accoya windows, which prove not only to be high performance, but extremely low maintenance with a beautiful wood finish.
Timber Windows:
We use timber in our windows because of its unbeatable strength and versatility, as well as the pleasing appearance it gives time after time. We create the desired structures with timber framing, and even offer timber windows on a made-to-measure basis. We supply timber windows to both domestic and commercial customers, and can fit to any shape or size necessary. If you're looking for timber windows in Nottingham, Sheffield, Chesterfield or the surrounding areas, get in touch today for a quote and discuss your needs.
Sash Windows:
We at Brinard specialise in the manufacturing of sash windows, with timber and wooden material that is both incredibly durable and aesthetically pleasing, keeping the warmth in and the cold out for those bitter winter nights that are fast approaching. One advantage of choosing sash windows is that they can open vertically or horizontally rather than outwards, and can also have child locks on to prevent unwanted injuries. We offer our sash windows to all of our locations, including Nottingham, Sheffield, Chesterfield, Leicestershire, Derbyshire, Matlock and surrounding areas.
We can help you find the perfect wooden windows:
We pride ourselves on the quality of our joinery and with over 30 years experience in producing bespoke wooden windows we have built a reputation for the high standard of craftsmanship. Take a look at our Windows Gallery to see for yourself! If you have any questions about our windows or would like a bespoke quote for your home, then get in touch with our dedicated team.
Window types frequently supplied include:
Flush casement
One of the most popular of our external wooden windows, the flush casement option complements practically every style of home. Made from solid oak, timber or accoya, these external wooden windows are built to last. They are great for contemporary homes seeking classic elements or can be tailor made to fit in with existing traditional property.
Stormproof casement
A more modern alternative to the flush casement window, the stormproof casement window was designed post-war and offer extremely high performance. These windows are highly adaptable and can be made to replicate traditional window period designs as well as an almost limitless array or glazing, timber and paint options.
Sliding sash-traditional box or spiral balance
An effortlessly stylish and classic design are the traditional sash windows. Suited to any homes and adding a touch of elegance, sash windows are made up with panes of glass combined with a wooden frame. The spiral balance is suited more to modern builds as it allows the structure to be slimmed down.
Yorkshire sliding sash
Our wooden Yorkshire sliding sash external windows combine the traditional sliding mechanism with a slimmer design and advanced draught proofing. They are available in virtually any style or configuration and can be tailor made to match up with your existing home.
An increasingly popular product here at Brinard, Accoya windows offer unrivalled durability without losing the wood's natural beauty. These windows can also be finished in a variety of shades and will never shrink or swell, making them easy to open all year round whatever the weather.