By adding a conservatory to your home you're not only getting a useful extra space for your family to use, but also a feature room which can suit any purpose whilst looking effortlessly stylish. Whether you're looking for a new play room for an ever growing family, simply want to extend your existing kitchen or have finally decided on getting the bright and airy dining space that you've been dreaming of, a new wooden conservatory is for you!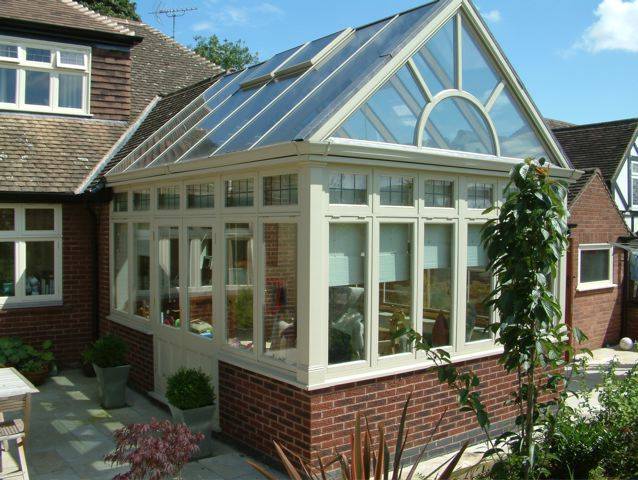 We make our wooden conservatories perfect for your home!
Here at Brinard Joinery we know how important your home is and so we work with you to ensure that your wooden conservatory is both in keeping with the rest of your décor and tailored to your exacting requirements and specifications. Our wooden conservatories can be made to measure and we have a range of options for you to decide between, to ensure you receive a conservatory which you love to be in! You can also choose from an array of finishing touches such as doors, windows and staircases to create your very own bespoke conservatory. The style can be as simple or as ornate as needed dependant on your taste and budget. We pride ourselves on producing conservatories that give maximum consideration to environmental issues and sustainability.
Get in touch for our wooden conservatories:
Why not have a look through our gallery for inspiration and to see the high quality of our joinery which has built us a reputation for producing an exceptional standard of wooden conservatories. Get in touch with us today for more information on the range of wooden conservatories that we supply throughout Chesterfield, Derbyshire, Leicestershire, Matlock, Nottingham and Sheffield.