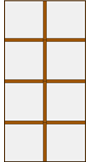 Orangeries have been growing in popularity year by year due to their unique nature and effortless style. Built on to your existing property, orangeries combine the best parts of the modern greenhouse with the better attributes of a conservatory. They are
an old design, first seen in the 17th century, but the eco friendly nature of modern orangeries means they stay cool in the summer and warm in the winter. Here at Brinard, we are bespoke joinery experts and can build orangeries to your exact specifications.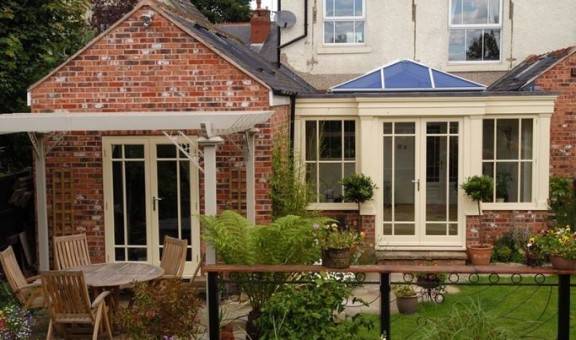 Bespoke Joinery Orangeries in Derbyshire & Beyond
Many people avoid building orangeries as they believe they actually get overheated in the summer while being unable to retain heat in the winter. This is a common misconception as well insulated, double glazed orangeries retain warmth better than any other structure. Brinard will ensure your property built to the highest of standards so you can enjoy it no matter the time of year or whatever the weather is. And, no matter what type of home you have, be it contemporary or traditional, we build all our products from scratch at our Derbyshire showroom so you can be assured it will blend in seamlessly with your existing property.
Get in Touch for Orangeries in Derbyshire Today
You won't find better bespoke joinery in Derbyshire and we will work with you every step of the way to create your perfect orangery. They truly are a great way to enjoy your garden all year round as well as adding significant value to your home. Our clients across Derbyshire have been delighted with our work and you can take a look at some of our previous work here. Our orangeries are priced very competitively but as each one is unique to your home we don't have individual prices. You can also pop into our bespoke joinery showroom in Derbyshire to see a sample of our work or have a chat with our design team to discuss your project in more detail. Alternatively, contact us about orangeries here and we'll be more than happy to help with your enquiries.