Wooden Conservatories in Chesterfield:
Brinard have a long history of working with bespoke joinery, and this is shown in their expertise when producing artisanally crafted wooden conservatories for customers in Chesterfield and the surrounding areas. Whether you are looking to renovate an existing property or working on a new build in Chesterfield, a wooden conservatory can be the perfect addition to any home! Whatever its purpose, Brinard can help to create a space which is incredibly designed and manufactured! To make your wooden conservatory tailored to your requirements, all of our joinery is available made to measure and we stock a range of doors, windows, staircases too ensure that you receive the perfect wooden conservatory! To view a range of our incredible conservatories and examples of our impressive joinery, click here to see our brochure.
During every stage of the creation of your wooden conservatory in Chesterfield, you will have an extensive choice of options to choose from. You can pick from a wide range of materials, profiles, fittings and configurations, to ensure that your finished project is exactly how you imagined it! No matter what style you have in mind, we are sure to be able to craft the perfect wooden conservatory for you!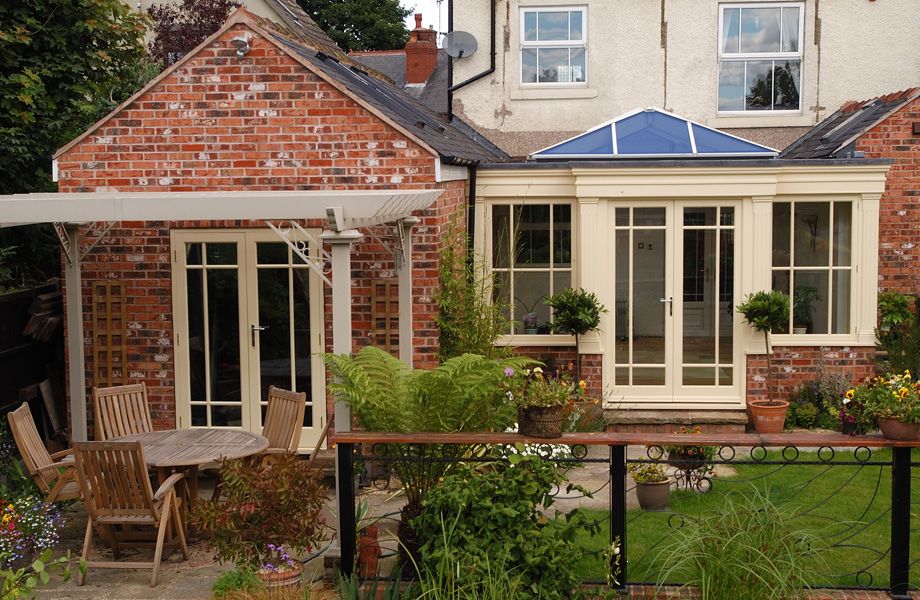 Crafting top-quality wooden conservatories are one of our areas of expertise! We're very proud of our portfolio of successful clients in Chesterfield, including: Local Authorities or Heritage, Conservation Projects, and Listed Buildings. Additionally, we've also worked with Local Authorities to create solutions to blend conservation requirements with an appearance that meets modern standards of insulation, glazing, ventilation, and treatment.
Contact us about Wooden Conservatories in Chesterfield:
We have many years experience in producing bespoke woodworking crafts. We are also members of the British Woodworking Foundation, so you can be sure that our work can be trusted! We produce a wide range of wooden conservatories to customers in Chesterfield, but our work also takes us to the areas of Derbyshire, Leicestershire, Matlock, Nottingham, and Sheffield. You can click here to view our gallery of our fantastic wooden conservatories, or click to get in touch! We're always here to help!