Wooden Conservatories in Leicestershire:
Fancy a brand new living room? Or need some extra space for a growing family? At Brinard Joinery we are highly experienced in providing high quality wooden conservatories in Leicestershire. If you're in the new build business, or you're looking to renovate your home, Brinard is the place for you! We believe that the recipe for creating beautiful conservatories in Leicestershire involves a high level of customer choice, this is why all of our incredible joinery is available made to measure basis. This ensures our wooden conservatories suit your specifications perfectly. We have a wide selection of options regarding the glazing, style and finish of our wooden conservatories, so that from the outset of designing one of our wooden conservatories you are in the driving seat! Our stock of staircases, windows and doors is also extensive, so you can rest assured that your new room can fit seamlessly into your home, whether your style is contemporary, modern or traditional.
Why not have a look at our brochure to see a selection of our wooden conservatories in Leicestershire, there's also many examples of our high quality joinery!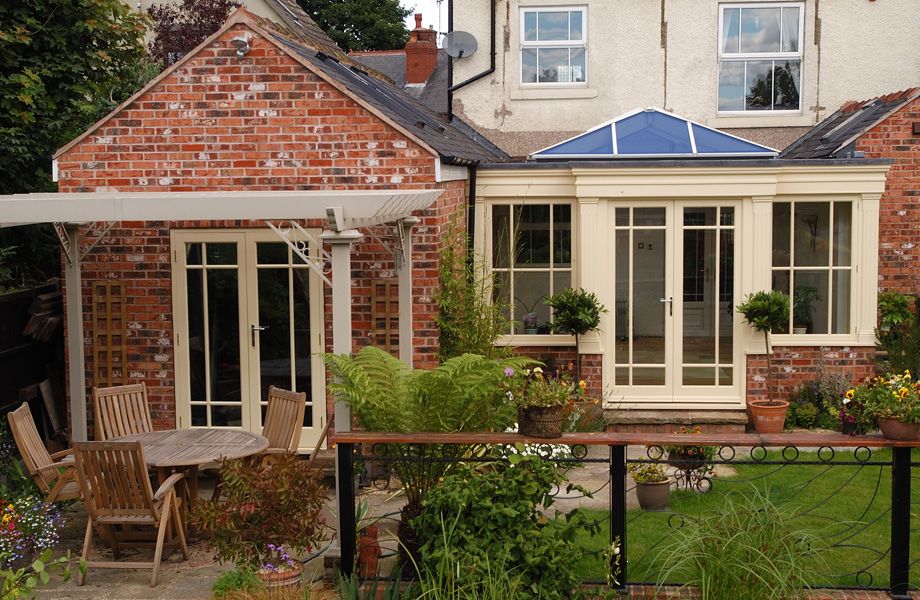 Our dedication to providing high levels of customer input has given us a reputation for providing efficient and high quality wooden conservatories in Derbyshire, with a range of happy customers including local authorities, conservation projects and listed buildings. We have also become specialists in blending high quality joinery with conservation projects, whilst meeting modern standards in insulation, glazing, ventilation and treatment.
Get in touch for wooden conservatories in Leicestershire:
We have over three years of experience in producing bespoke wooden conservatories in Leicestershire. We are also members of the British Woodworking Foundation, so you can be sure that we our work is the best of the best. We have produced wooden conservatories in Leicestershire, but our work also takes us to the areas of Chesterfield, Derbyshire, Matlock, Nottingham, and Sheffield. You can click here to view our gallery of wooden conservatories, or click to get in touch!