Wooden Conservatories in Nottingham:
We know that here in England, we don't get spoilt with sunshine! So, make the most out of the summer by having one of our beautiful wooden conservatories as a great addition to your home in Nottingham. Our beautiful wooden conservatories aren't just great in nice weather though, they can be used all year through as a welcoming reception room, or a dining room for the whole family to gather! They really are a great way to add extra space to your home in Nottingham whether you're looking at new build, or just renovating.
Whether you prefer a modern or traditional style Brinard can cater to your tastes! Brinard believe that customer choice is paramount in the service we supply, so we offer a wide ranging selection of options to cater to your specifications. From fittings and composition, to the finish and glazing, you can have your say on how one of our wooden conservatories will look in your home in Nottingham. Have a browse through our brochure to see some examples of our stunning joinery in our wooden conservatories, you're sure to see something you love!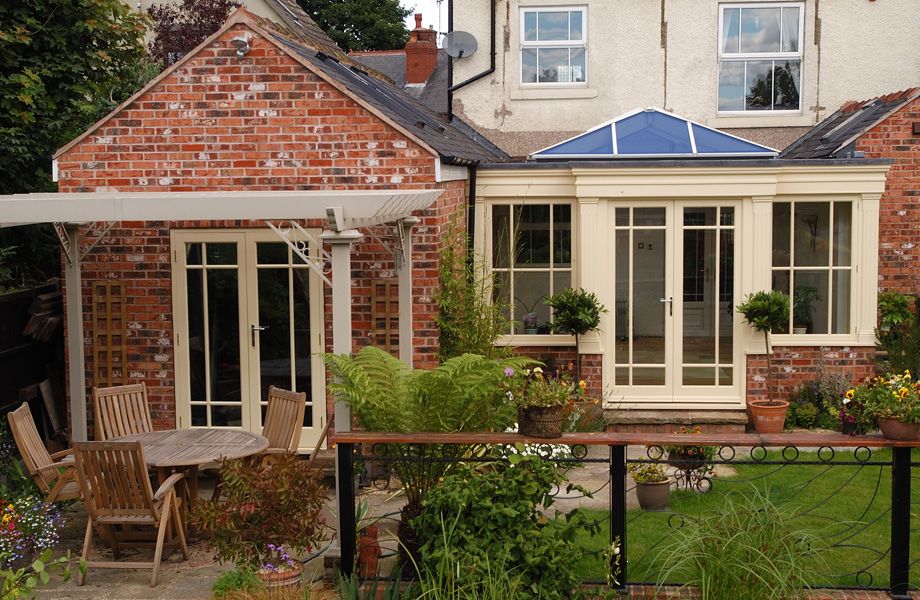 By taking customer preference so seriously, we have gained a large client portfolio which includes some high profile customers such as, local authorities, conservation projects and listed buildings. This has made us specialists in blending our wooden conservatories in Nottingham into conservation projects, whilst supplying industry leading standards on insulation, glazing, ventilation and treatment. So whatever your wooden conservatory needs are in Nottingham, here at Brinard we're sure to be able to help!
Get in touch for wooden conservatories in Nottingham:
Brinard have over three years of experience in producing bespoke woodworking crafts. We are also members of the British Woodworking Foundation, so you can be sure that we our work is the best of the best. We specialise in producing wooden conservatories in Nottingham, but our work also takes us to the areas of Chesterfield, Derbyshire, Leicestershire, Matlock, and Sheffield. You can click here to view our gallery of wooden conservatories in Nottingham, or click to get in touch!