Are you looking to give your home a fresh new look? Perhaps you are in the middle of a new construction or renovation project? If so, we highly recommend you consider installing our beautiful wooden stairs and staircases that can completely transform your home. All of our pieces are totally made to measure and will be totally unique to your home. We have been operating for decades now and know exactly how to satisfy our customers demands and meet specific requirements for bespoke joinery.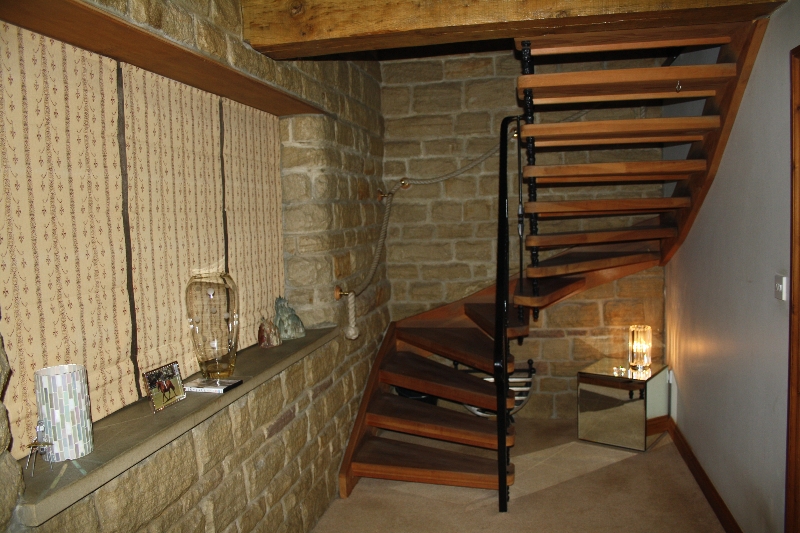 Choose Brinard for Wooden Staircases
At Brinard, we use only the finest woods to craft our stairs to ensure they last you a lifetime. You choose the material from a selection including oak and accoya as well as the style. You can choose to have an elegant spiral design which looks great in open plan areas or the more grand, traditional designs perfect for larger homes. You are in total control of the design and we can even incorporate innovative storage solutions to ensure you make the very most out of the space you have. Our designers will work with you every step of the way to ensure your home looks perfect and your exact specifications are met.
Get a Free Quote Today
Bespoke joinery doesn't cost as much as you think and it also adds thousands onto the value of your property at the same time. Wooden staircases more than stand up to the test of time and are effortlessly stylish additions to any home. Brinard have worked on projects of all sizes including work on listed buildings where we have had to design staircases to very strict guidelines to compliment the existing features. If you would like a free quote, or simply want to discuss your project in more detail, please get in touch with Brinard today for more information on wooden stairs and staircases in Derbyshire today.