We pride ourselves in our offering of bespoke wooden windows to both home renovations and to the construction industry. We have a range of bow windows, sash windows, and flush windows – all of which are available on a made to measure basis.
Your Design
Windows aren't something you look at changing regularly, and as they can be costly, we understand why. With this in mind, we want to make sure that you are happy with what you have fitted. That's why we let you make the choices. Whether your style is Modern, Contemporary, Traditional, or Classical, we can help. We don't just let you choose the style you can also look at our collection of materials, profiles, fittings, configurations, style, finishing, and glazing.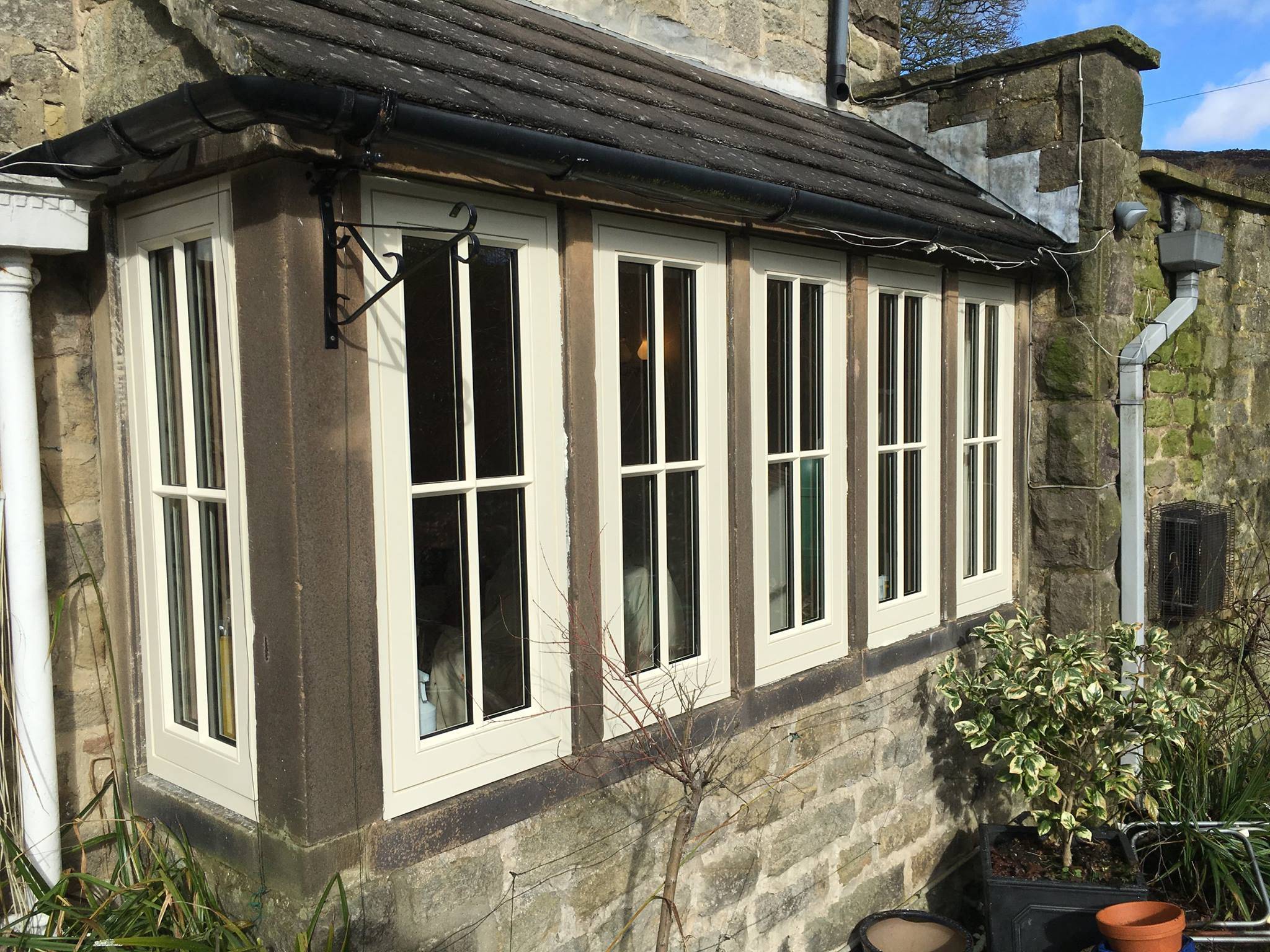 Our Experience
We have over three decades of experience here at Brinard Joinery. This vast experience means that we can truly take pride in our work and are members of the British Woodworking Foundation
We're very proud of our portfolio of successful clients, which consists of Local Authorities or Heritage, Conservation Projects, and Listed Buildings. We also have experience in working together with Local Authorities to create solutions that blend conservation requirements with an appearance that meets a modern standard of insulation, glazing, ventilation, and treatment.
Other Offerings
When it comes to home renovations we may only stop at windows, or we may be looking to extend further across the home. There are a number of other projects we can assist with. From a matching front door to bespoke kitchens and conservatories, we can help you with it all. Take a look at our products page for more ideas.
Here at Brinard Joinery we are not only limited to working in Leicestershire, our work also travels to the areas of Chesterfield, Derbyshire, Matlock, Nottingham, and Sheffield. You can take a look at our portfolio of work in our gallery or if you contact us today we can discuss your needs and talk about how we can help your project.