Here at Brinard Joinery, we pride ourselves in providing excellent quality, bespoke, wooden windows. We work closely with our customers, whether they be in the construction industry or their own home renovation. We have a range of bow windows, sash windows, and flush windows – all of which are available on a made to measure basis.
Bespoke Windows
By offering a bespoke option for your home we can cater to your individual taste. Whether this be modern, contemporary, traditional or classical. We also ensure you have complete freedom of choice from our collection of materials, profiles, fittings, configurations, style, finishing, and glazing.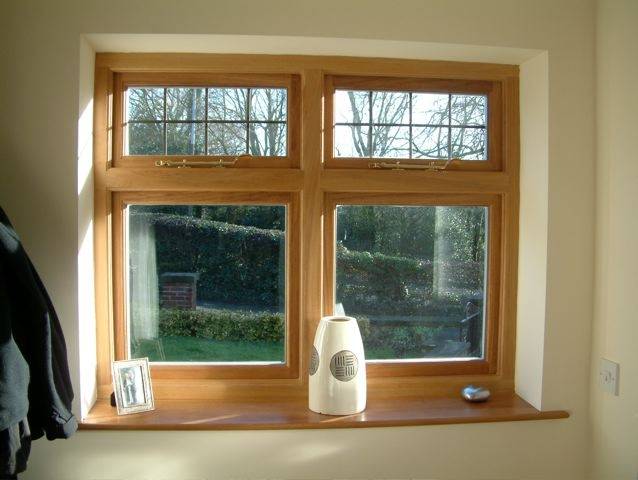 Top Quality
We have over three decades of experience in the joinery industry and are members of the British Woodworking Foundation, so you can be sure that our work is consistently the cream of the crop.
Crafting top-quality windows is one of our many specialities. We're very proud of our portfolio of successful clients, which consists of Local Authorities or Heritage, Conservation Projects, and Listed Buildings. We also have experience in working together with Local Authorities to create solutions that blend conservation requirements with an appearance that meets a modern standard of insulation, glazing, ventilation, and treatment.
A-Rated
Not only do we want to ensure that our bespoke windows are of top quality, we also want to ensure that they are A-Rated. With old wooden frames notorious for having draughts and being a little cooler in the winter, we want to give you peace of mind that ours will of the highest rating with no breeze.
We have produced made to measure wooden windows in Sheffield, but our work also takes us to the areas of Chesterfield, Derbyshire, Leicestershire, Matlock, and Nottingham. If you would like to see a range of our work, please visit our gallery. If you require more information or would like to discuss a potential project, please contact us.