Brinard have been specialising in the design of wooden conservatories in Derbyshire for over 25 years now delivering exquisitely quality every time. No project is too big or small for us and we have worked in both the commercial and domestic market delivering an unrivalled bespoke joinery service. Our team of designers relish the challenge of a new conservatory on buildings old and new and we have often been commissioned to do work on listed buildings thanks to our ability to recreate original designs.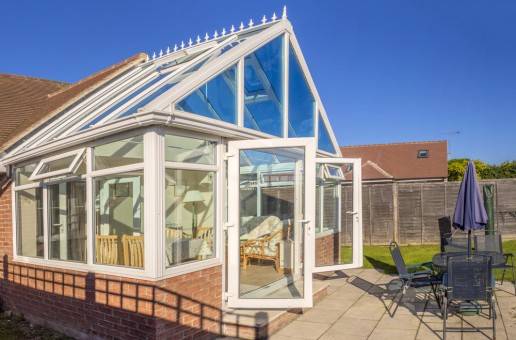 Choose Brinard for Wooden Conservatories in Derbyshire
A conservatory not only adds a huge new room to your home, but it also gives you a place to enjoy all seasons of the year. You can open up the windows and patio doors to bask in during the summer months or get it heated up nicely in the winter for a cosy place to put your feet up. They can be fully modernised entertainment centres or a working office. People have also used their wooden conservatories as a dining area as well as play rooms. The possibilities are endless and we are always looking to innovate with exciting new materials and designs.
Get a Free Quote for Wooden Conservatories in Derbyshire Today
The best thing about choosing Brinard is that you are guaranteed quality at great value. Our wooden conservatories also add thousands of pounds onto the value of your property so it really is a fantastic investment. We also work very closely with our clients to ensure they are happy with every inch of the design before a single brick is laid. You choose the colour, material, type of glass, sizes, accessories and so much more. We will make you fully aware of every option available and use only trusted tradesmen. If you would like a free, no obligation quote for bespoke wooden conservatories in Derbyshire, please don't hesitate to contact us today for more information.