Nothing makes your house feel more like a home than a beautifully designed kitchen. We are the masters of bespoke kitchens in Nottingham and have helped home-owners across the region design their dream kitchen. We involve our customers in the design process as much as possible to ensure all your specifications are met in full and that you are aware of all the available options. Brinard can create any style imaginable from quaint country kitchens to sleek modern designs to reflect your lifestyle. The only limit is your imagination and we can help you create your perfect kitchen today.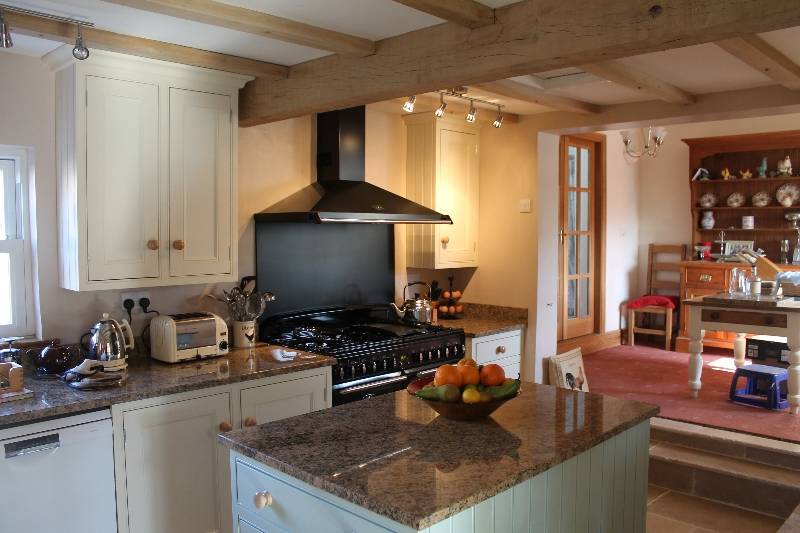 Why Choose Bespoke Kitchens?
Quite simply, bespoke kitchens are far superior to fitted versions in almost every single way. This is because you choose exactly what you want and where you want it. You can add in innovative features such as HD TV screens or a built-in coffee maker. Whatever your needs, we will accommodate them in both a stylish and practical manner. You can see a small selection of our previous bespoke kitchens here in our gallery but this is just a very small sample of the work we have done in the past.
Chat With Our Design Team About Our Bespoke Kitchens
You may think a bespoke kitchen would be an unaffordable option but they are no longer a reserve of the wealthy. They have never been better value and at the same time can add thousands of pounds to the value of your property. When creating a handmade kitchen from scratch, the options for each aspect of the room increase tenfold giving you totally unrivalled design freedom. To find out more about bespoke kitchens in Nottingham and get a free quote today please get in touch with us here.