The Very Best Bespoke Country Kitchens in Chesterfield from Brinard Joinery:
Here at Brinard Joinery we produce exquisite bespoke country kitchens for new and old homes alike. We have over thirty years of experience in the joinery industry and take great pride in providing the very best country kitchens in Chesterfield. Country kitchens add a stylish yet traditional look to your home and can transform your kitchen into a warming and welcoming space that you'll relish cooking in. Not only do our kitchens look great, but they also deliver on functionality. Crafted from the highest quality materials in a configuration that suits your room, you can rest assured that our country kitchens are durable, hard wearing and designed to be sympathetic to the design of your home. You can find out more about our range of country kitchens in Chesterfield by clicking here.
Why Come to Brinard for Country Kitchens?
We specialise in crafting bespoke country kitchens in Chesterfield. Over our successful thirty-year career we have gained a portfolio that boasts many happy clients. Amongst our previous projects have been contracts with Local Authorities, Heritage Organisations, Conservation Projects, and Listed Builds. We frequently get involved with Local Authorities to combine conservation requirements with the highest standard of insulation, glazing, ventilation, treatment and fire safety.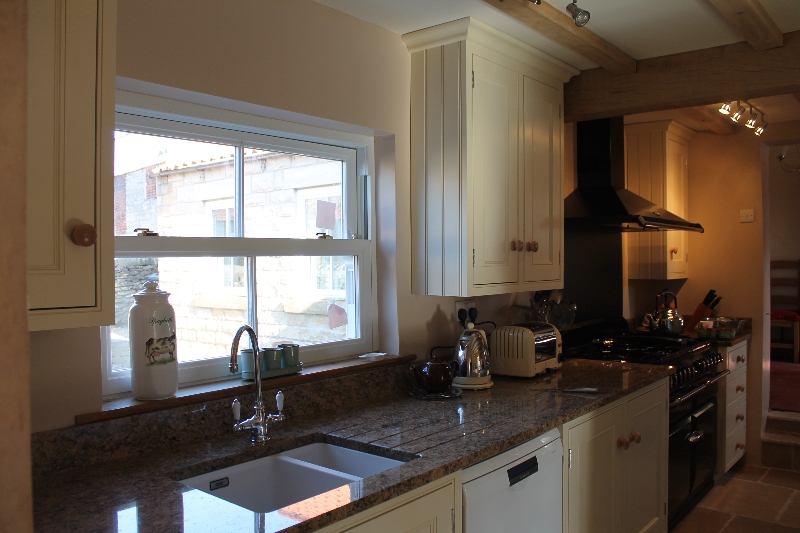 We can help you find the perfect country kitchens in Chesterfield:
When it comes to producing country kitchens for Chesterfield, we do our utmost to ensure that our works meets your needs and specifications. To emphasise this level of 'customer choice' we offer a selection of materials, profiles, fittings, configurations, style, finishing, and glazing. If you would like to see some examples of the country kitchens in Chesterfield that we have produced in the past, then follow this link for our gallery. Our team offer a personalised quote service and aim to answer any questions about our country kitchens or other joinery products, so get in touch for more information!