Incredible Bespoke Country Kitchens in Derbyshire from Brinard Joinery:
Looking for a bespoke country kitchen in Derbyshire? Then Brinard Joinery is the place for you! We've been producing bespoke joinery for over thirty years and within this time have developed the skills and experience to produce country kitchens for Derbyshire that are renowned for their quality and style. Our country kitchens are designed to be as welcoming and cosy as a farm house kitchen, whilst integrating modern appliances and technology to give you country kitchens that looks and functions perfectly.
Country Kitchens in Derbyshire, Designed For You:
We endeavour to make our country kitchens for Derbyshire specifically suited to your needs and so we offer options on the material, profiles, fittings, configurations, style and finish. We believe that as you're the ones who'll be enjoying your new kitchen, you should be the one who should have the final say and so we place you in the driving seat with the design of your country kitchens in Derbyshire.
Over our time in business we've established a large client base which includes esteemed organisations such as heritage sites, local authorities and conservationists, and through these projects we've developed a reputation for being able to seamlessly blend conservation with cutting edge technology in insulation, ventilation and fire safety. This means that no matter whether your home is old or new, we can design your new bespoke country kitchens in Derbyshire to be sympathetic to the style or size of your home. Find out more about our bespoke kitchens range.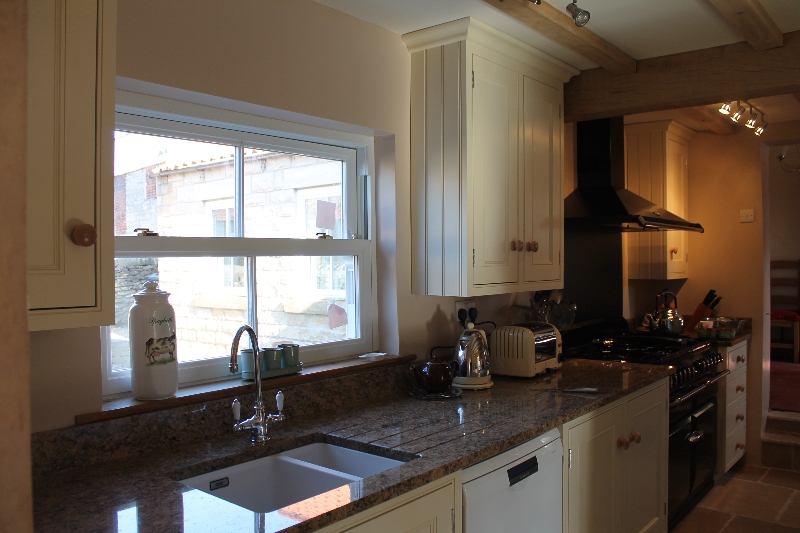 We can help you find country kitchens in Derbyshire:
You can view our full gallery of bespoke country kitchens. Alternatively, for a personalised quote, or for more information on the country kitchens we supply to Derbyshire, get in touch!