The Highest Quality Country Kitchens in Matlock from Brinard Joinery:
Looking for great looking, durable, high quality bespoke country kitchens in Matlock? Then you're in luck! Here at Brinard Joinery we produce exquisite bespoke country kitchens for all ages and styles of properties. We have over thirty years experience in the joinery industry and take great pride in providing the very best country kitchens. When it comes to producing country kitchens for Matlock, we do our utmost to make sure that our works meets your exacting specifications. To ensure that you get exactly the kitchen you have in mind we offer options on a variety of materials, profiles and finishes and give you control of the configuration of your new kitchen so it compliments your kitchen use. Browse our gallery to see our selection for yourself!
Country Kitchens in Matlock, designed by you:
Over the three decades we've been in business we have gained a portfolio that is teaming with happy clients of our country kitchens in Matlock. As well as domestic projects we also have past experience working with established organisations such as local authorities, listed buildings and conservation projects which have showcased the versatility of our bespoke joinery. Brinard has successfully blended conservation requirements with cutting edge standards of ventilation, insulation and fire safety. This means we can tailor your new country kitchen specifically to the style of your home in Matlock whatever the period of your property. Find out more about our extensive range of bespoke country kitchens.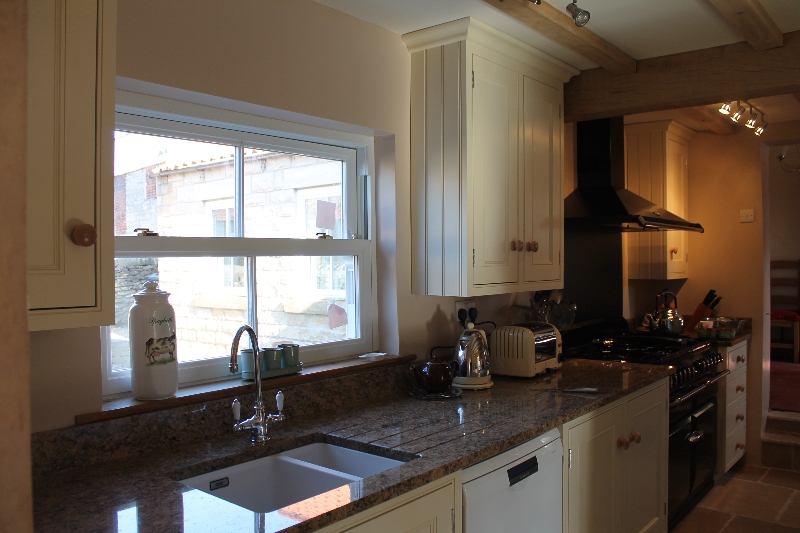 Get in touch for country kitchens in Matlock:
If you would like to see some examples of our past projects then take a look at our full gallery of bespoke country kitchens in Matlock. If you would like a personalised quote, or more information on our range of country kitchens in Matlock, then don't hesitate to get in touch, our team is on hand to help you.