External Doors in Chesterfield from Brinard Joinery:
External doors of quality and class are a staple of our work here at Brinard Joinery. We create artisanally crafted external doors for Chesterfield and all of the surrounding areas. Our approach to exterior design allows your decisions to shine right through to the finished product – leading to what we're very happy to describe as some of the finest external doors in Chesterfield. We'll sit with you to develop a bespoke design from your material, design, size and style preferences. You can then choose from our all important finishing touches!
Our external doors are available throughout Chesterfield and are used for both domestic and commercial projects. Whether you're looking to rejuvenate the exterior or your home, or working on a construction project – Brinard can help. New external doors can be extremely beneficial to the energy efficiency of your home, eliminating the problem of draughty hallways and keeping the heat within your home of business.
Why choose us for external doors in Chesterfield?
With an expansive selection of exterior doors, windows, kitchens, garden rooms, conservatories and orangeries, it's unsurprising that our talent for bespoke joinery is near-unsurpassed. You can take a look at a sampling of our more recent bespoke joinery and external doors by checking out our external doors brochure.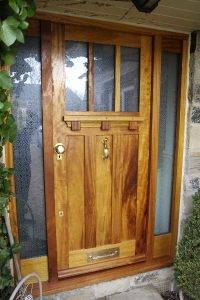 Our experience in bespoke joinery spans over three decades and this experience is evident in all of our finished pieces. We have produced external doors in and around the Chesterfield area and look forward to working with you to create exterior doors that meet your specifications and tastes.
Find out more today!
Crafting top-quality external doors in Chesterfield is one of our specialties. We regularly work on high profile conservation projects, listed buildings and heritage site s, providing sympathetic additions that mirror the original style of the buildings. You can click here to view our gallery of external doors, or click to get in touch!