External Doors in Derbyshire
External doors in Derbyshire and the surrounding areas are an ideal way to refine the façade of your home or business property. At Brinard Joinery we've been working for more than three decades to give our customers the finest external doors in Derbyshire and the surrounding areas. We produce a great range of windows, doors, staircases, kitchens, garden rooms, orangeries and conservatories – all of which can be crafted on a bespoke basis to meet your exact specifications. You can see some samples of our external doors by viewing our brochure.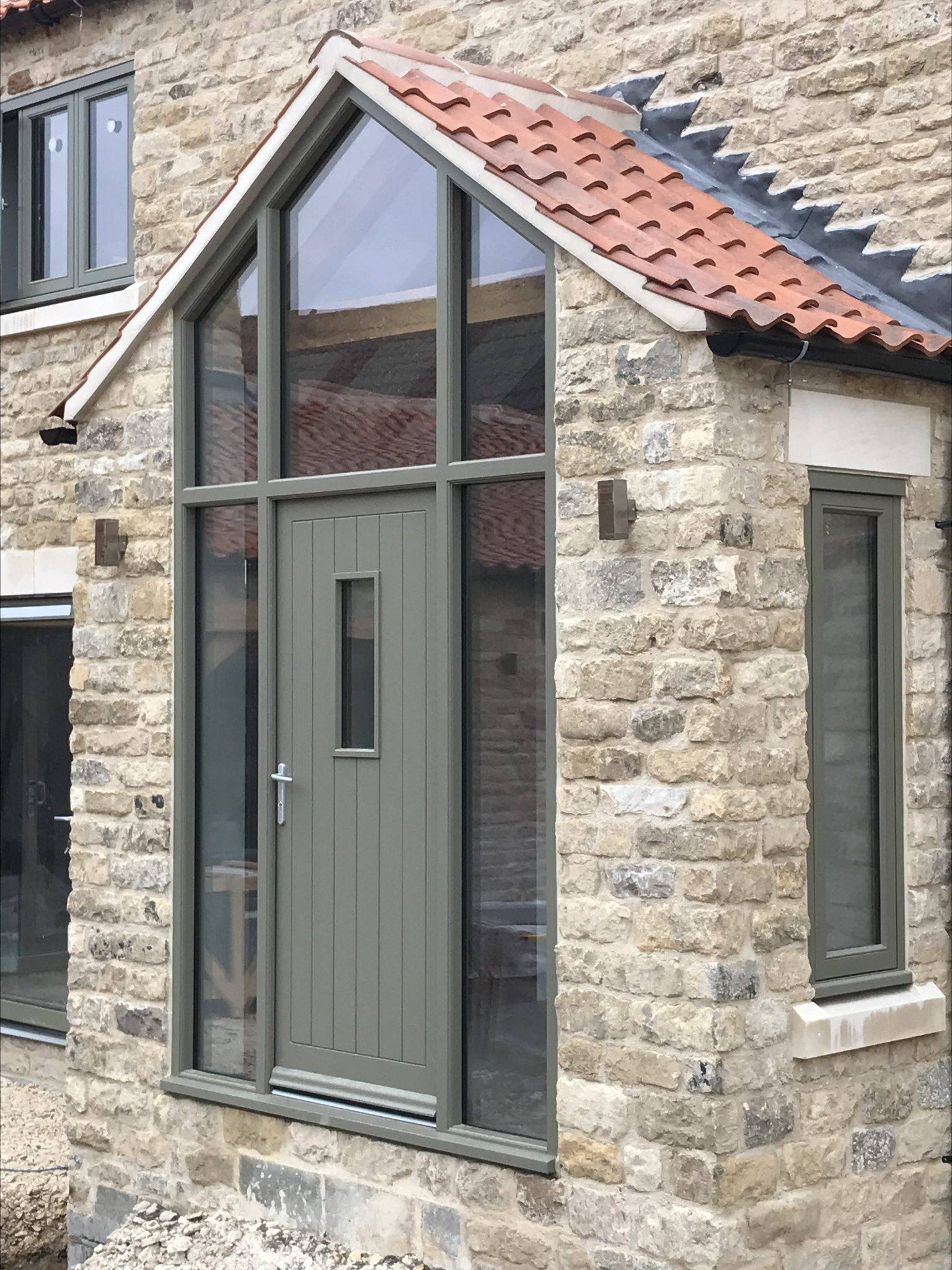 Choosing External Doors in Derbyshire
One of the joys of our bespoke external doors in Derbyshire lies in the wide variety of choices on offer. Our team of experts will work with you through the design process to make sure your external doors in Derbyshire are perfect for your home. Here are a few things to consider when deciding which type of door suits you:
Your style – Your exterior doors are the first impression that most people well get of your home or business and so it's essential that it blends with the rest of your building, and reflects your own personal style.
The material – we work with a range of materials, to enable us to give you a door that suits your other fixtures – such as windows and conservatories.
The size – Looking for sweeping double exterior doors? Or a beautifully crafted single piece?
Glazing – We have a wide range of glazing options for your exterior doors in Derbyshire, including single pane, double pane and sunrise designs. Or you might decide you'd prefer an external door without glazing panels!
Finish and Fixtures – Finishing touches are important on any piece of joinery and our external doors are no exception. You can choose from a range of handles and extras to give you your perfect external doors.
Contact Us for External Doors in Derbyshire
We pride ourselves on the quality of our pieces and this is reflected in our membership to the British Woodworking Foundation, to ensure our work is the best of the best. We have produced external doors in Derbyshire, but our work also takes us to the areas of Chesterfield, Leicestershire, Matlock, Nottingham, and Sheffield. You can view our gallery of external doors, or click to get in touch!