Garden Rooms in Derbyshire
More and more people in Derbyshire and surrounding regions are choosing to invest in our beautifully designed garden rooms to get the very best from outdoor areas all year round. We specialise in bespoke joinery and can create a garden room to your exact requirements to compliment your existing property. Our design team will work with you throughout the whole process to ensure your exact specifications are met in full as well as any special requirements you may have.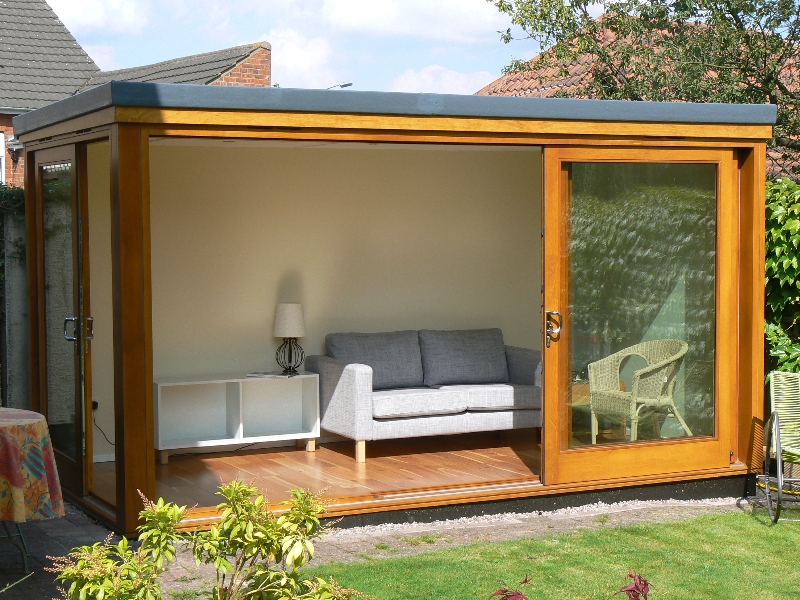 Number One For Garden Rooms in Derbyshire
It's no surprise that garden rooms are growing in popularity as they offer many of the same benefits of a conservatory but for a fraction of the price. They offer more comfort in summer and better insulation during the winter months, largely because it's much easier to maintain an optimum temperature inside the garden room structure. You don't need roof blinds either and only a small radiator is needed to warm it up meaning you can save money on energy bills. It's also easier to maintain compared to a conservatory,
Find Out More About Our Garden Rooms Today
A garden room is more like a traditional extension rather than an extension, but you can certainly add a significant amount of value to your property. Many people have also transformed their garden rooms into much more than just an area relax in and we have seen people use them as home offices and gyms in the past. Bespoke joinery puts you in total control of the design, so please don't hesitate to let us know if you have any special requirements.
Alternatively, you can contact Brinard today for more information on garden rooms or to discuss your project in more detail.