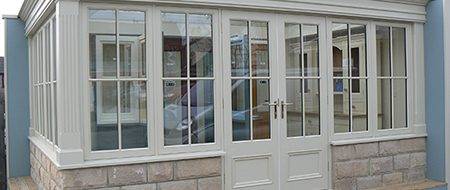 Garden rooms in Nottingham should be a quiet escape or retreat for you to make the most of your garden or outdoor area that provides you with an extra living space. They are an attractive aesthetic addition to properties, that are extremely versatile, which can be tailored to your requirements. Many of our previous happy customers have laid down their own mark on their garden room, transforming them into a home gym, office, studio or just a quiet place to read a book
Brinard Joinery can create bespoke garden rooms that are crafted to your own individual or specific requirements creating a perfectly designed space.
Impeccable Garden Rooms in Nottingham
The idea of garden rooms in Nottingham is to be a stress-free escape, therefore so should the design process. Regardless of your taste, we offer a range of bespoke designs and we are confident we have a style to suit your home. Whether you are looking for a modern, contemporary, traditional or classical build we can craft tan impeccable garden room. As well as a choice of build style you will also have the choice of materials, profiles, fittings, configurations, style finishing and glazing. We will work with you throughout the design process to create a tailor-made outdoor space to suit your tastes and home. So, don't worry if you have something specific in mind.
Get in Touch for Garden Rooms in Nottingham
We've been creating and designing bespoke garden rooms in Nottingham for over three decades and our work has been part of projects for local authorities or heritage, as well as conservation or listed buildings
For more information and expert advice on how a garden room could benefit your home or property – get in touch with the Brinard team today for more information and a free quote.