Here at Brinard, we believe than Spring is the perfect time of year to start working on all those home improvement projects you have been planning throughout the year. You may decide the garden fence needs a fresh coat of paint, or you may be thinking about updating your property in a more extensive way. You may have decided that the time has come for a new set of windows for your home. If you are looking for stunning new windows, take a look at our gorgeous sash windows in Derbyshire.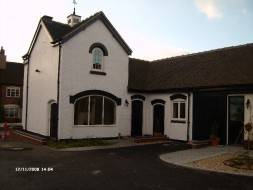 Bespoke Sash Windows in Derbyshire
If your windows are looking a little worse for wear these days, have no fear. We offer a complete service when it comes to sash windows in Derbyshire. Our highly experienced craftsmen will work closely with you while your new sash windows are being designed. This allows us to create gorgeous timber windows which meet your practical needs, and exceed your expectations in terms of quality and workmanship.
Your new bespoke sash windows in Derbyshire will be the perfect match for your home. They can be made with traditional detailing, or can be made in a contemporary style for more modern properties. Furthermore, they can be finished in a range of coatings to fit your style.
Our material of choice is Accoya wood. This incredibly tough and durable material will last at least 50 year, if not more, and has a range of fantastic benefits. You can learn more on this special material here.
Call Us Today for Sash Windows in Derbyshire
If you have any questions on our sash windows in Derbyshire, or any of our other bespoke joinery solutions, then please don't hesitate to call us. Our friendly and knowledgeable teams are always happy to discuss your needs, and offer any help and advice you may need.