Sash Windows in Matlock:
Here at Brinard Joinery we specialise in the production of bespoke sash windows for Matlock clients, creating a wide range to suit every type of home, no matter what the style or design may be.
Brinard specialise in producing bespoke joinery, and this enables us to give you an exceptional level of choice in the design of your sash windows in Matlock. We make all of our sash windows to order and so even if you have an odd sized window, or need them to match existing windows, we can help! You can choose between a range of glazing, material and fixture options – finding the perfect sash windows in Matlock has never been easier. Sash windows have become an incredibly popular design feature of both old and new homes, providing a classic yet stylish look to the exterior of your home, browse through our gallery to see some examples.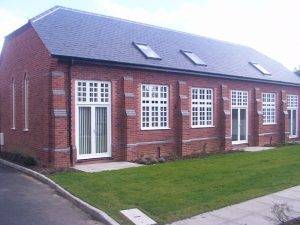 With over three decades of experience in the joinery industry, we can promise an excellent standard of work every time; our joiners produce top-rate products that fit your specifications completely. We supply our services to the entire Matlock area, so take advantage of our skills today!
Sash windows have been the window of choice for over 300 years and this means that there is a large call for sash windows in building renovation. Our experience replacing original sash windows in Matlock is vast and we're experts at blending our window designs with period features, or replicating the previous windows. Our sash windows give you the benefits of modern windows, whilst giving you the look of traditional sashes.The two most popular types of sash windows are top hung mock sliding sash windows with spiral balances, and we provide both of these types – in many designs.
Get In Touch For Stunning Sash Windows in Matlock:
In addition to supplying our sash windows to Matlock, we also work in the areas of Chesterfield, Derbyshire, Leicestershire, Nottingham, and Sheffield. You can click here to view our gallery of windows, or click to get in touch!