With our help, you can transform any existing kitchen into an effortlessly stylish and functional room you love to be in. The kitchen can become a focal point for your entire family to eat, drink and socialise in as well as being a beautiful addition to any home. The range of options available with country kitchens is virtually endless when you think of all the different materials and layouts available. Whether you want to incorporate a wooden island kitchen unit with marble worktops or more of a contemporary, chrome style we can help.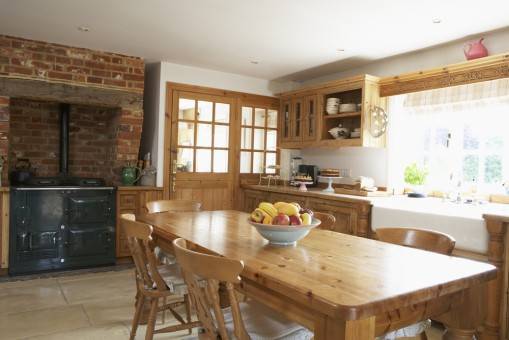 Putting You in Control
There's an immense amount of satisfaction to be had from controlling every inch of your kitchen design. Unlike many other joiners, we work extremely closely with our customers to ensure we find out exactly what you want. We can help you incorporate innovative storage features or cutting edge features such as rising LCD televisions. Country kitchens can be made to reflect the existing style of your home whether it be modern or traditional and we use only the finest woods when crafting your kitchen. In addition, we only use trusted tradesmen who have a proven track record to install our kitchens ensuring everything is perfect.
Why Choose Brinard?
We are hugely experienced when it comes to fitting country kitchens all across Derbyshire and Leicestershire. Our business continues to grow in popularity each and every day as the word spreads about the quality of our work. Brinard have worked extensively in both the commercial and domestic sector to create some truly unique designs. Our kitchens are built to last too, and will stand up to heavy usage. If you would like to discuss your project in more detail with us, feel free to get in touch any time and we can give you an idea of costs and time-frame as well as any other enquiries.