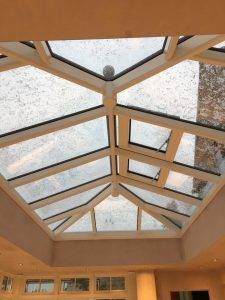 As the world's leading high technology wood, Accoya Windows and Doors in Sheffield are perfect for all kinds of homes. Accoya is truly one of our favourite materials to work with when it comes to bespoke joinery we have created some stunning designs over the years. With Accoya, you are getting a material that is longer lasting and more environmentally friendly than traditional woods while being stylish and versatile enough to meet your exact requirements. We have over 25 years of experience when it comes to bespoke joinery and we are the number one supplier of Accoya windows and doors in Sheffield.
Get Your Accoya Windows and Doors Today!
If you are unfamiliar with Accoya wood, it has been developed for decades now and made from 100% recycled material. Accoya is made via the non-toxic acetylation process which ensures the wood is strong and durable for as long as possible. Acetyl is also measurable and all Accoya wood has to meet the target before being used. Accoya is also ideal for marine applications and doesn't suffer from shrinkage or swelling when damp. In addition, Accoya windows and doors are perfect for listed buildings as they can be finished in a wide variety of styles.
Choose Brinard Joinery for Accoya Products
Accoya Windows and Doors are the perfect choices whether you are building from scratch or renovating a property. As bespoke joinery specialists, the only limit is your imagination and our design team will work closely with you to ensure your dreams become a reality. Accoya is the most versatile wood available on the market today and our craftsmen know exactly how to get the best from this material. If you have any further questions about Accoya windows and doors in Sheffield, please feel free to get in touch at any time for further assistance.