The Very Best Bespoke Country Kitchens in Derby from Brinard Joinery:
These days your kitchen is not just used as a room to cook meals, but as an area for the family to gather. It can be the hub of the home and so it's especially important that you have a kitchen that you enjoy to be in. We specialise in a range of country kitchens for Derby that are designed in a farm house style to give you traditional look, with a modern twist. Our country kitchens are available in Derby and surrounding areas, and combine great looking bespoke joinery with extremely functional and hard wearing materials.
You're in Control with our Country Kitchens for Derby:
Here at Brinard Joinery we produce exquisite bespoke country kitchens for a range of properties and homes. With over thirty years of experience in the joinery business, we pride ourselves on producing the very best country kitchens in Derby. Our main priority when producing is ensuring that receive a kitchen that suits your specifications and tastes exactly. To emphasise this level of 'customer choice' we provide a variety of options concerning the materials, profiles, fittings, configurations, style, finishing, and glazing of your finished country kitchens. Find out more about our range of Bespoke Country Kitchens.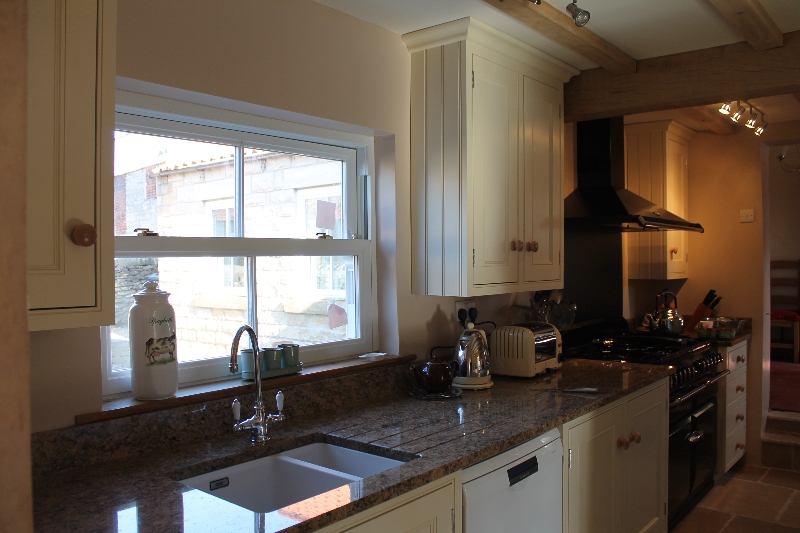 Country Kitchens for any home in Derby:
We specialise in crafting bespoke country kitchens in Derby. Don't just take it from us though! Browse through our gallery to see passed projects. Over the decades we've been in business we've built a mature and varied portfolio of clients which have come away from our service with beautiful bespoke joinery pieces and country kitchens. Among our esteemed clients are a variety of local authorities, heritage organisations and conservations who have taken advantage of the high level of bespoke joinery to create solutions that blend conservation requirements with modern insulation, glazing ventilation and fire safety. If you would like to see our country kitchens in Derby for yourself, then follow this link to see our gallery. Alternatively, get in touch! Our dedicated team is on hand to give you a personalised quote or give you any advice you might need on country kitchens in Derby.