When it comes to where we live, it starts as a house, and over time we turn it into our home. But how can you make a house a home, when you can't find the furniture in stores or online?
Making a house a home
When we transform our house into our home, we look for the furniture, windows and doors to perfectly match our own style and personality. After all, it's our home, not the home of the designer for the larger corporations. So when you can't find that perfect piece of furniture, or the doors just don't seem to suit, where can you turn to? Bespoke joinery is the answer for you.
Each and every house has its own little quirks, and getting to know these quirks, and making the most of them can help to make a house a home. From sloping ceilings, alcoves which follow no real shape, small spaces that you can't really see a use for, finding a way to use and love the space, truly can make all the difference.
Bespoke Bedrooms
Our bedroom is our private space. The space we can go to get away from the stresses of the outside world, where we can lay back and relax in complete peace.
One of the biggest downfalls to our stress-free bedroom is the lack of storage, often leading to a more cluttered than a serene environment. Not all of us enjoy your average store-bought storage solution, and why settle for anything less than your own ideas? Here at Brinard Joinery, we can help to turn your bespoke design ideas into a reality. Whether your idea is for a bespoke blanket box at the end of your bed or some bespoke storage to utilise an odd space in your room, we can help to put your design to paper and then ultimately to wood.
When it comes to your bedroom, our skills don't just stop with the smaller storage solutions, we can help to create a whole bespoke bedroom. From that perfect wooden wardrobe, free-standing or even built-in, to the matching chest of drawers, or perhaps even the chair in the corner?
We can't forget the focal point of your bedroom, the bed! We spend a third of our lives in our bed, so why not have a bespoke bed, built just for you. While we can't help you to find your perfect mattress, we can give you the bed of your dreams. Why not even consider a stunning 4-poster, built to perfectly suit your room? We know we would if we could!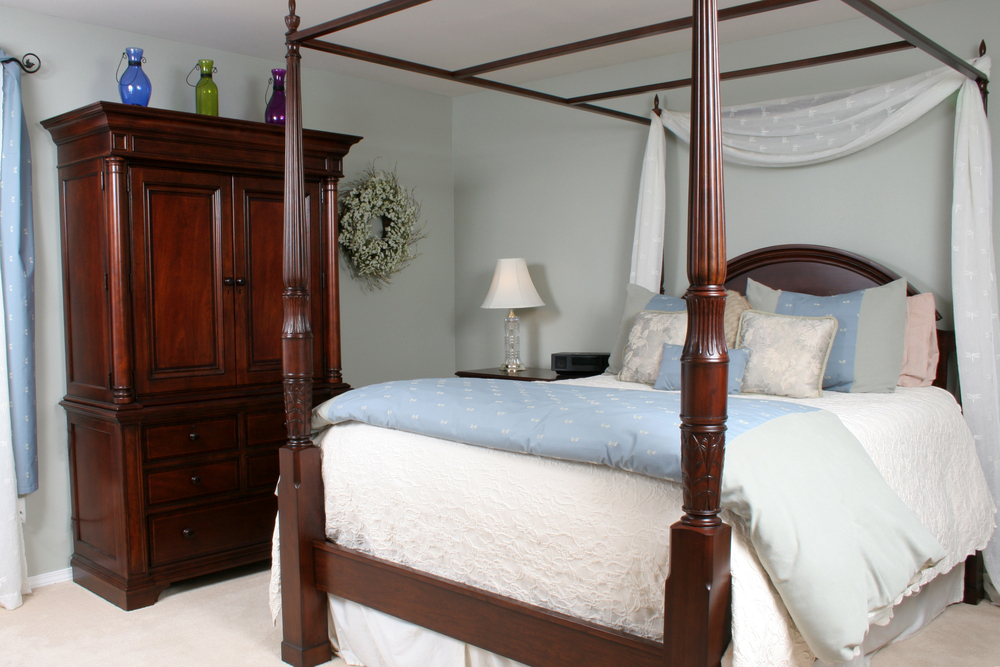 Homely Living Room Features
Whether your living room is the heart of your home, or is only used to entertain guests, we still want it to reflect our own personality. While sofas and chairs can be recovered to give you the design you are looking for, it becomes a little more difficult to retro-fit the hardwood furniture to suit. So why not seek out bespoke joinery that can change the whole appearance of your room? If you have an idea to create a homely space in your living room, and your vision is in wood, our team of expert joiners would love to discuss this with you. Our team enjoys putting their hands to new challenges, and turning your vision into reality, so get in touch with our team today!
Bespoke Country Kitchens
You might think that it is easier to walk into a Kitchen store and pick a design from a collection, and have it fitted by their team. But why settle for a kitchen that can be chosen by anyone? What if you walk into a friends house in a couple of weeks and find that they have had the exact same kitchen fitted (even in the same colour!)? While it is a compliment to your choice, you'll find yourself thinking that it's no longer personal to you, like a kitchen should be.
So let's talk about bespoke kitchens! Not only is there the added benefit of not seeing the same kitchen anywhere else, it also means that you can entirely utilise the space to suit the needs of your family. Quite often we go into customers' homes for the initial design consultation and they will point out gaps and lost space that their current kitchen does not utilise, these are the areas we want to include. Our expert team will take an assortment of measurements around your kitchen, this can help to include those otherwise forgotten spaces. With these measurements we can discuss the use of the space with you, as no two families are the same, we will never just assume what you need the space for.
Bespoke Space
So not every challenging space is inside of another room. These are the spaces that have many different uses and are usually unique to your home. From under the stairs, storage in the porch (a sneaky hideaway for those muddy shoes) or even additional storage in your loft space, never let this space go to waste.
The space under the stairs has long been debated, is it used as a pantry? Do we hide our cleaning supplies in there? Maybe even where our coats and shoes live? But our absolute favourite is the dog's hideaway. By clearing out the space, removing any panels and doors that would usually turn it into a cupboard and creating wall panels, you can turn the space into your dog's very own area, where no one will disturb their comfy bed.
Our loft space usually has one of two uses, an extra bedroom, or a messy storage space. Why not have our team create you some bespoke storage, and utilise those otherwise unused spaces. It can certainly make a difference when the space is being used as a bedroom.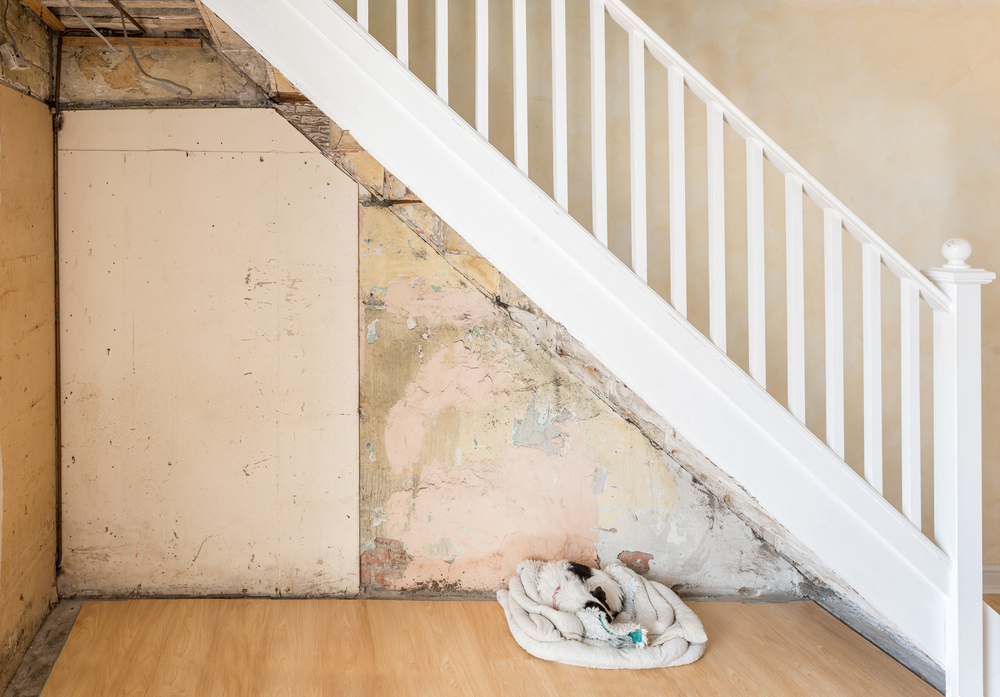 Conservatories in mind
We have specialists within our team, who love nothing more than designing the perfect conservatory for your space. Whether there is a current conservatory, or you have decided that your house is missing a conservatory before it can become a home. From smaller conservatories to large open plan conservatories that can help you make the most of your garden, a bespoke conservatory can give you the extra room your home needs.
Here at Brinard Joinery, our team of expert joiners and designers are on hand to discuss any project that you might be considering. No matter how small, or how intricate our team never shy away from a challenge. For more information on our bespoke joinery, get in touch with a member of our team today, and we can start to make your house a home.