Sash Windows in Derby
If you're looking for bespoke sash windows, we at Brinard are your perfect solution! – we create made-to-measure sash windows that look stunning as part of your home. Our sash windows are great for use in construction and renovation projects, with two distinct styles on offer; top-hung mock sash windows and sliding sash windows with spiral balances. Take a look at our brochure to see our full range of sash windows, and to read about their properties.
Sash Windows for Any Home
We understand that it's important to for the style of sash windows to the design of the house exterior, which is why we can offer a range of styles. This ensures that whether you live in a quirky cottage or a new build, we have the perfect sash windows for your home in Derby. You can choose between a range of features such as material and glazing so that we can tailor-make sash windows to your requirements.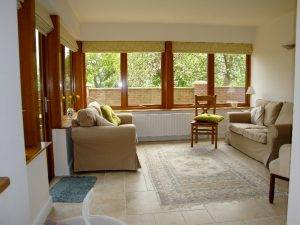 We are members of the British Woodworking Foundation and have over three decades of experience in the joinery industry, so you can be certain that our sash windows and other work is at a consistently high standard. We provide our services to the entire Derby area, and pride ourselves on the excellent customer relationships we build and maintain through such services. If you would like to find out more about our sash windows then please take a look at our latest blog, looking at the evolution of sash windows.
Our wealth of joinery expertise goes into every one of our sash windows in Derby, learn more about our range of windows. Many of our sash window projects are replacing existing or original sash windows and so we are especially skilled at producing sash windows which blend with period features or existing windows and doors.
Get In Touch For Stunning Sash Windows in Derby
In addition to producing top-rate made to measure sash windows in Derby, we also supply to the areas of Chesterfield, Leicestershire, Matlock, Nottingham, and Sheffield. You can view our gallery of windows, or click to get in touch!