Sash Windows in Leicestershire:
At Brinard Joinery we craft made to measure sash windows for Leicestershire clients, always meeting the highest of standards. We've found that our windows are regularly used in both construction and renovation projects. Sashes are an incredibly popular feature for both modern and traditional homes, and our bespoke service allows you to design them to your requirements or style of home. Choose from a wide range of options which include glazing, wood type and fittings. The style of sash windows in Leicestershire you go for will of course depend on the style of your home. We have a wealth of experience seamlessly blending new sash windows with period features.
Sashes are a stunning period feature which have been a firm favourite, for home owners for over 300 years. Whether you have original sash windows or you're looking to add a classic, yet stylish element to your home! these windows can be both a functional and great looking addition to any building. Take a look at our blog for more information.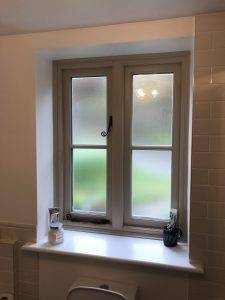 The warning signs that your sash windows in Leicestershire need replacing:
Condition of the wood – Look out for chipped layers or wholes which are telltale signs of decay in your sash windows in Leicestershire.
Noise – if you have single glazing you may have high levels of noise from outside which can be reduced with new sash windows.
Parts – If you have sash windows, a sure sign that the windows need replacing is when the pulleys and intricate parts start failing – the windows should open and close smoothly.
Energy-saving – new sash windows for your Leicestershire home can reduce the amount of energy lost through draughty joints or single glazing, improving your energy efficiency and reducing your gas bill.
If these apply it might be time to transform your Leicestershire home with new sash windows. Here at Brinard we're experts at supplying sash windows in Leicestershire and have worked with many large companies, local authorities and conservation projects in the area. We supply top hung mock and sliding sashes.
Get In Touch For Stunning Sash Windows in Leicestershire:
We have produced made to measure sash windows in Leicestershire. Our work also takes us to the areas of Chesterfield, Derbyshire, Matlock, and Nottingham. You can click here to view our gallery of windows, or click to get in touch!