Sash Windows in Nottingham:
At Brinard Joinery specialise in crafting bespoke sash windows in Nottingham that are often used in construction and renovation projects. You can choose from two distinct styles of sash windows for your Nottingham home; top hung mock sash windows and sliding sash windows with spiral balances. Our brochure contains the entire collections of sash windows that we provide to Nottingham, so take a look if you wish to learn more.
'Customer choice' is something we hold very highly here at Brinard; we believe that you deserve to have a wealth of choice when it comes to materials, profiles, fittings, configurations, style, finishing, and glazing. This is why no matter what style of house you live in – whether it be Modern, Contemporary, Traditional, or Classical – we can craft the ideal sash windows to act as the finishing touches on your Nottingham home.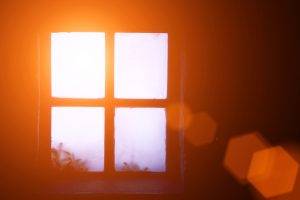 We are members of the British Woodworking Foundation and have over three decades of experience in the joinery industry, so you can count on us to provide the very best sash windows to you in Nottingham, no mater what your specifications are. We supply sash windows all around the Nottingham area, so come and take advantage of our excellent work today. For more information on our range of windows.
Crafting top-quality sash windows is one of our many specialities. The Local Authorities or Heritage, Conservation Projects, and Listed Buildings are just a few examples of the successful clients we've catered to in the past, all of which have been ecstatic with the quality of sash windows we've made for their Nottingham homes. We also have experience in working together with Local Authorities to create solutions that blend conservation requirements with an appearance that meets a modern standard of insulation, glazing, ventilation, and treatment.
Get In Touch For Stunning Sash Windows:
Whilst you can purchase our sash windows anywhere in Nottingham, we also provide our services to the areas of Chesterfield, Derbyshire, Leicestershire, Matlock, and Sheffield. You can view our gallery of windows, or click to get in touch!