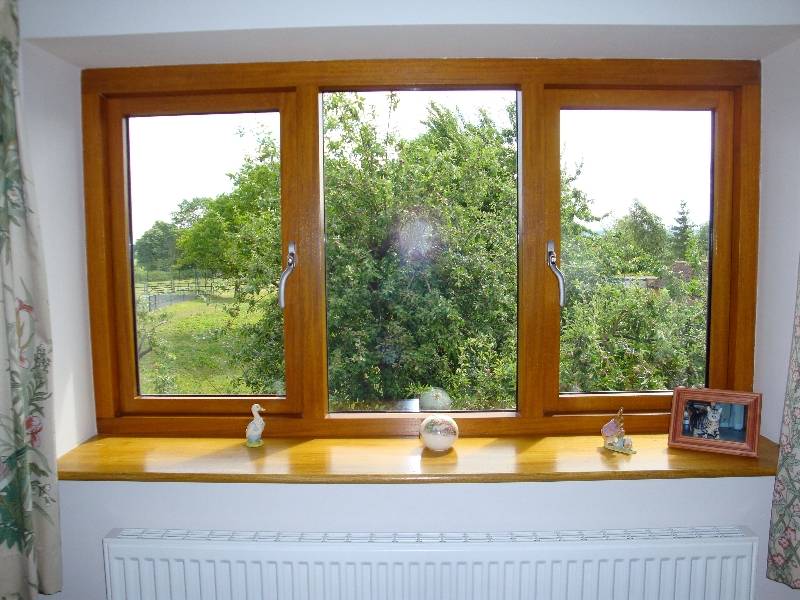 Accoya is the world's leading high technology wood and one of the most popular choices of materials for windows and doors. Over the last 25 years, Accoya windows and doors have soared in popularity to become the number one choice for windows and doors all over the UK. Accoya is also sustainably-sourced and made from a fast-growing softwood in a non-toxic process. Accoya windows are durable, stable and beautiful that has the very best environmental credentials available.
Leading Suppliers of Accoya Windows and Doors in Chesterfield
We are the leading suppliers of Accoya windows and doors in Chesterfield as well as being masters of bespoke joinery. Brinard can create totally custom designs in any style you can think of including a traditional or contemporary look. And, you can be assured of the durability of Accoya as it is guaranteed for 50 years in exterior use. The innovative design also means swelling and shrinkage is reduced by 75% or more allowing you doors and windows to open and close effortlessly. Paint and varnishes also last four times longer, meaning maintenance costs are kept at a minimum.
Accoya Exterior Doors for All Seasons
Accoya is the ideal wood for exterior timber doors because of its outstanding stability and durability that far exceeds the benefits of traditional hardwood doors such as oak.
Your new external wooden doors will be required to open and close easily in any type of weather, making Accoya the only choice of material.
Assurance of Quality from Accoya
Accoya is a naturally beautiful wood and the most durable wood possible making it the perfect choice for windows and doors. You will also get improved insulation in your home in comparison to other commonly used wood types. Accoya is 100% recyclable and offers homeowners a cost-effective solution for windows and doors. We are a trusted installer of Accoya and have been working with the product to create stunning designs for decades now.
Get in Touch for More Information
If you would like to know more about our Accoya windows and doors, please don't hesitate to make an enquiry today. Additionally, you can browse through our gallery or come and see our showroom in Derbyshire.