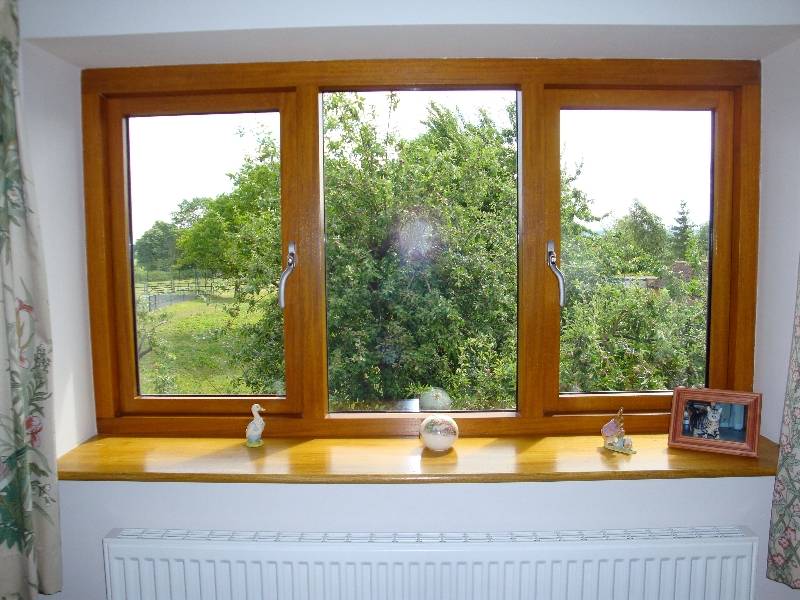 One of our favourite materials to work with at Brinard is Accoya which is fast becoming our most popular product. Accoya windows and doors in Leicestershire have a huge range of advantages compared to more traditional woods along with environmental benefits. We are bespoke joinery experts with decades of experience and our craftsmen work very closely with our customers to come up with the perfect style.
Number One Supplier of Accoya Products
Whatever style you want, be it traditional or contemporary, our design team will ensure your exact specifications are met in full. Accoya windows and doors are the perfect choices for homes of all ages as it's such a versatile material. Accoya is the world's leading high technology wood, made via the acetylation process which is a non-toxic way of strengthening the material. The quality of Accoya is superb and can be measured by determining the acetyl content of the wood. Each piece supplied to us has met or exceeded the acetyl target, meaning each piece is guaranteed quality.
Durable Finishes for Timber Doors and Windows
Traditional exterior windows and doors, manufactured in oak or other hardwoods, will need to be checked several times during a year to ensure there are no cracks in the paintwork or varnish. Wear and tear in exterior coatings means that damp and moisture can creep into the timber, which can see the onset of rot. Movements in oak can cause cracks within wood and coatings.
Choosing Accoya wood will give you improved stability meaning coatings will last twice as long as oak or other hardwoods, giving you low maintenance timber windows and doors.
Choose Brinard for Accoya Windows and Doors in Leicestershire
We are very proud to be trusted installers of Accoya windows and doors in Leicestershire as it allows us an incredible amount of design freedom. Accoya is friendly to the environment and longer-lasting than any traditional alternative and is fully biodegradable at the end of the product's lifecycle. Why not get a free quote today? It's totally no obligation and you can also visit our showroom or check out our gallery to see a sample of our previous work. And, you can also contact us directly any time to find out more about our windows and doors or any of our other products.